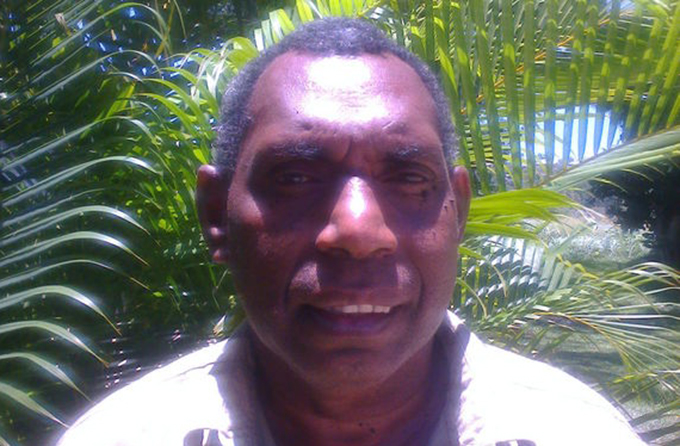 Report from Pacific Media Watch in Port Vila
By Godwin Ligo of the Vanuatu Daily Post

Port Vila-based Ambrym chief Worwor Issac says he has observed and listened to many Vanuatu political campaigners over the past week – and all have been repeatedly calling for political stability.
But chief Worwor said he could not see another way for the desired political stability in Friday's snap election except through parliamentary majority rule.
"Almost every political party and its candidates in Port Vila have been preaching the need for a political stability, yet many are still fragmented," said chief Worwor.
"You have more than two candidates competing under one political flag, you have political parties asking people to vote for them so that they can make changes that would bring about unity and stability in Vanuatu.
"But none has come to the crunch and that is to review, amend and change the provisions in the constitution that would put full stop to such political attitudes as crossing the floor or else be dismissed as an MP, changing political affiliation for the sake of become a state minister or another high paid position
"This has become a mockery to the people and the nation of Vanuatu," the chief said.
'Far from united'
"It is quite evident that Vanuatu is very far away from being united.
"I don't see how Vanuatu can be truly united except through majority rule which means that there has to be a political unity among a number of political parties in order to make changes, achieve the desired unity. And to review and amend the national constitution for the sake of real unity and political stability in the nation.
The chief said the fragmented political situation, greed for positions and other personal and leadership interests had led to a split among political parties. Divisions among the leaders that had caused political instability over past years was the reason why Vanuatu was having a snap election.
"All the developments that every political party, candidate and their candidates and independent candidates are preaching to the the people of Vanuatu today for this snap election, will never bear fruit unless we have majority rule at the parliamentary level," he said.
This shows the need for consolidated political parties, uniting together to achieve majority rule.
"Once a political group has achieved this aim with secured numbers in Parliament, then the first responsibility it should address is make changes to the Constitution in areas needing to be done to bring about political stability in the Legislature and ensure that unity among political parties continues."