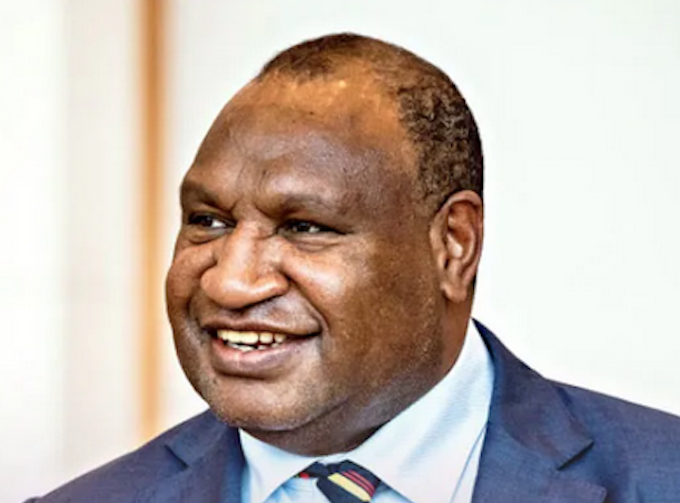 By Lawrence Fong in Port Moresby
Cheaper loans will be a key agenda for Papua New Guinea officials when Prime Minister James Marape leads a delegation of government and business leaders to China for bilateral talks next week.
Treasurer Ian Ling-Stuckey, who is going to be part of the delegation, made the announcement earlier this week when giving an update on preparations for the visit.
The announcement is likely to worry China's geopolitical rivals Australia and the US, whose interests on loans, according to Ling-Stuckey, are higher than that of China.
"My key goals during this visit [to China] are to work as part of the government team to strengthen our cooperative relations with such a key partner and friend, the government of China," Ling-Stuckey said.
"The focus of my work is to secure additional, cheaper funding for PNG. Chinese interest rates are currently below those in the US and Australia, and even from many of our multilateral partners.
"I look forward to meetings with China's Export Credit Bank along with the Asian Infrastructure Investment Bank."
Two weeks ago, Marape led another delegation to Washington, along with other leaders of the Pacific, to meet with US President Joe Biden.
US aid for Pacific
In that summit, Biden announced that he is planned to work with Congress to request the release of nearly US$200 million (K718 million) for the Pacific island states, including PNG.
Ling-Stuckey said government officials were in hectic consultations with Chinese embassy officials in Port Moresby to ensure the visit to China went smoothly, compared to their recent visit to Washington.
Officials said the delegation would hold bilateral talks with senior Chinese officials, including President Xi Xinping, before engaging in the third Belt and Road Initiative (BRI) forum in Beijing.
It is expected that a big part of whatever financial assistance PNG secures from China will be centered around the BRI projects in PNG, which have been gaining momentum since Port Moresby signed up in 2018.
Chinese ambassador Zeng Fanhua a week earlier said China's development experience and enhanced relations with PNG had laid the foundation for more cooperation and growth, and his government was looking forward to Marape and the PNG delegation's visit to China.
"This year, we see new development in our bilateral relations. High-level exchanges have resurged," Zeng said.
"More than a dozen PNG ministers, governors and Members of Parliament have visited China.
New wave of growth
Business and trade cooperation has seen a new wave of growth.
In the first half of this year, PNG's exports to China was nearly US$1.9 billion, up 6 percent year-on-year."
"China highly appreciates PNG government's firm commitment to the One-China principle and the decision to close its trade office in Taipei.
"This has laid a more solid political foundation for advancing China-PNG relations and cooperation in all areas."
Lawrence Fong is a PNG Post-Courier reporter. Republished with permission.