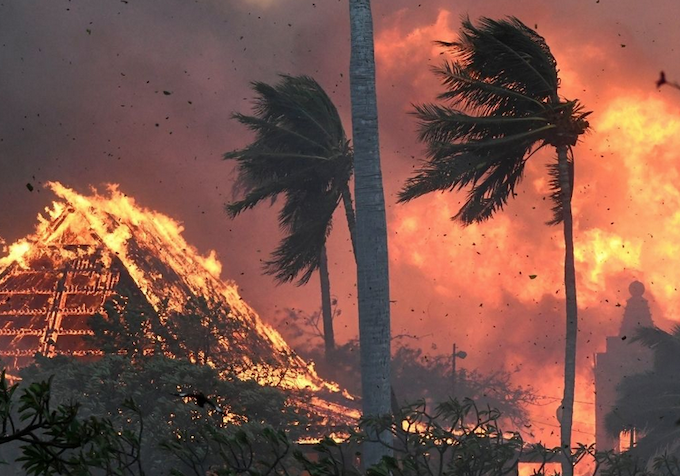 By Felix Walton, RNZ News reporter
A New Zealander on holiday in Maui says the wildfires devastating the Hawai'ian island are unlike anything he has seen before.
Deadly wildfires on Maui prompted a county-wide state of emergency, and several brush fires have also caused evacuations on Hawai'i Island.
Officials say at least 53 people have died and more than 270 buildings have been damaged or destroyed, the BBC reported.
US President Joe Biden declared a major disaster in the state of Hawai'i, meaning the federal government will provide funding to assist state and local recovery efforts.
Canada-based New Zealander Tim Hoy, who was on holiday in Maui, said powerful winds fuelled the fires as they spread.
"We're located in between two fires right now, and the wind forces have been nothing like I've witnessed before," he said.
"I've spent a lot of years in Wellington, it's stronger than what you'd see on the strongest day in Wellington."
Hundreds of NZers in Hawai'i
House of Travel chief operating officer Brent Thomas said hundreds of New Zealanders were on Hawai'i when the fires started.
"It's a very popular destination, particularly given it's winter in New Zealand," he said.
"We've got hundreds of people up there at the moment, but obviously not all of them are impacted."
🎥WATCH: On-air view of Hawaii County after the fire incidents. #Hawaiiwildfires #mauifire #Hawaiifire #MauiWildfires pic.twitter.com/5lf8vvvjOM

— Forsige Breaking News (@ForsigeNews) August 10, 2023
Hoy said one of the fires was under control, but the other was still raging.
"They've done a great job of controlling one of the fires," he said.
"The other one, it's completely wiped out a township and it's unable to be contained."
Maui County estimated more than 270 buildings had been damaged in the fires.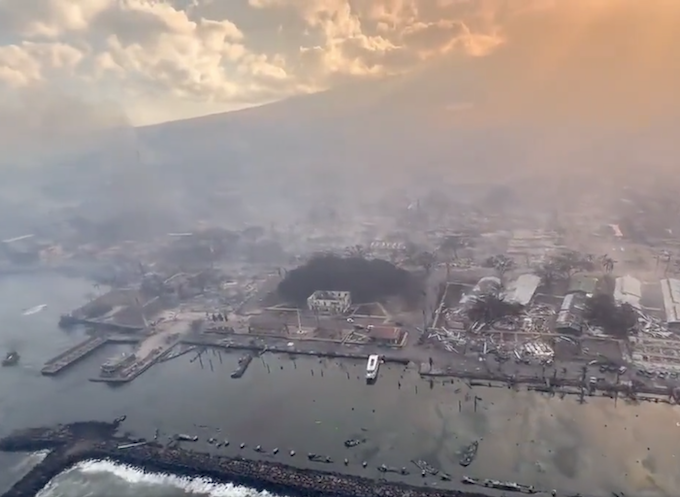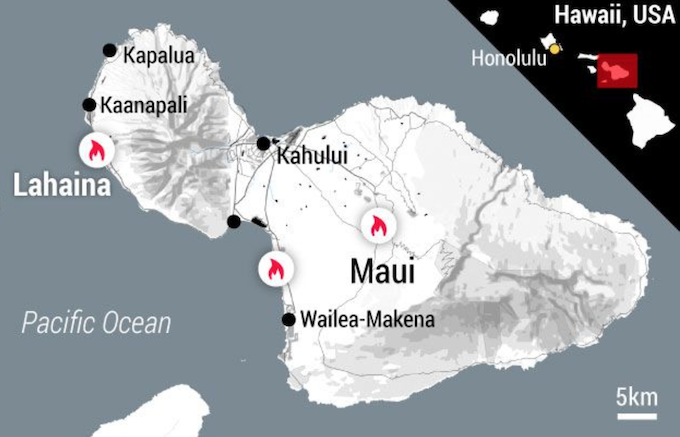 "My daughter's friend, her family's house was burned down," Hoy said. "They're currently a few miles down the coast staying at accommodation there."
Lāhainā devastated
The fire on the island's west coast tore through the town of Lāhainā. Hoy said everyone there was told to evacuate.
"The area that got wiped out was a major tourist destination, and everyone's been asked to leave Maui if they can," he said. "So they've headed to the airport, and there's people in shelters."