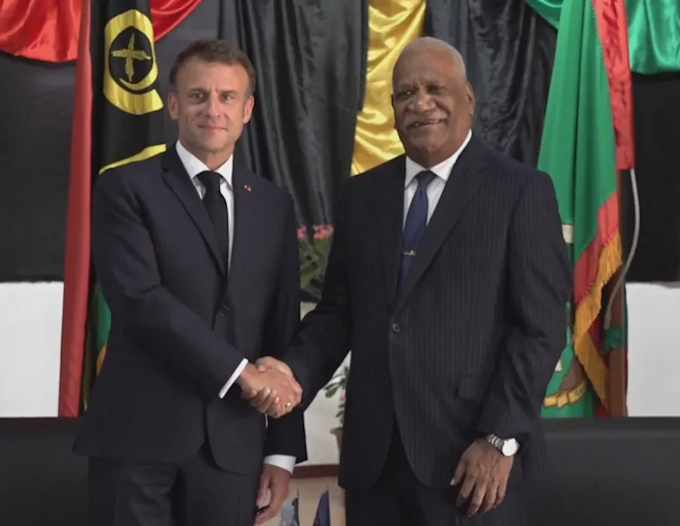 By Eleisha Foon, RNZ Pacific contributing journalist
French president Emmanuel Macron says he will forge ahead with processing a new statute for New Caledonia, replacing the 1998 Noumea Accord.
New Caledonia held three referendums on independence from France under the Noumea Accord, and all resulted in a vote against it.
But the last referendum result, held in December 2021, is disputed, as it was boycotted by the indigenous Kanak people due to the devastation caused by the covid-19 pandemic.
The main body of the independence movement has been quiet during the trip, waiting to see what was put on the table.
Islands Business correspondent Nic Maclellan told RNZ Pacific that Macron, speaking in Noumea yesterday, threw out a challenge to them.
He said independence leaders, particularly from the Caledonian Union party, the largest pro-independence party boycotted the president's speech.
"Macron threw out a challenge to them, basically saying that the French state would forge ahead with the process to introduce a new political statute for New Caledonia, replacing the Noumea Accord, the framework agreement that's lasted for three decades," Maclellan said.
The President of the New Caledonia territorial government, Louis Mapou, did welcome Macron.
"[The French President] talked about the reform of political institutions. A major step which won large applause from the crowd was to unfreeze the electoral rolls for the looming provincial and congressional elections to be held in May next year," Maclellan said.
"That will allow thousands more French nationals to vote than are currently able to under under the Noumea Accord.
"And he basically said that he would be moving ahead to review the Constitution in early 2024.
"The Noumea Accord is entrenched in its own clauses of the French constitution, so there needs to be a major constitutional change. He suggested he was going to move forward pretty strongly on that."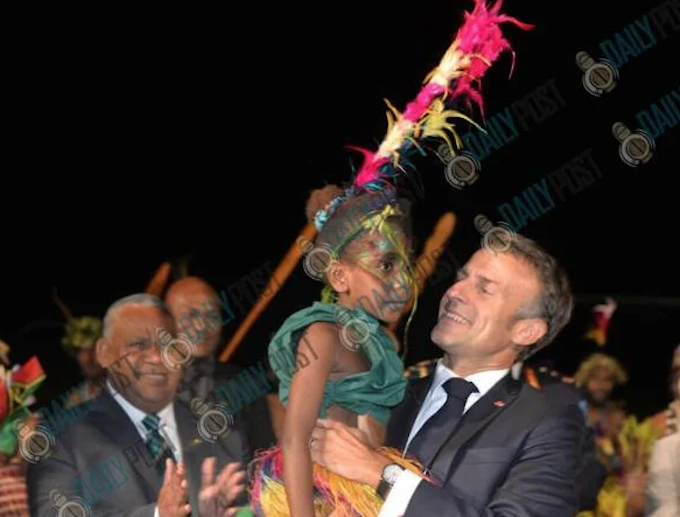 Rebuilding the economy
Maclellan said Macron also talked about the future role of the French dependency around two key areas.
The first was about rebuilding the economic and social models of New Caledonia, addressing an inequality, particularly for poor people from the Kanak indigenous community, questions of employment.
He said a major section of his speech focused on the nickel industry, and the need to solve the energy crisis that powered nickel with improved productivity in this key sector.
France 1 television, the state broadcaster, reports Macron confirmed more than 200 soldiers for the armed forces of New Caledonia.
But there will also be the creation of a military "Pacific academy, right here, to train soldiers from all over the region".
Emmanuel Macron is also visiting Vanuatu and Papua New Guinea.
This article is republished under a community partnership agreement with RNZ.