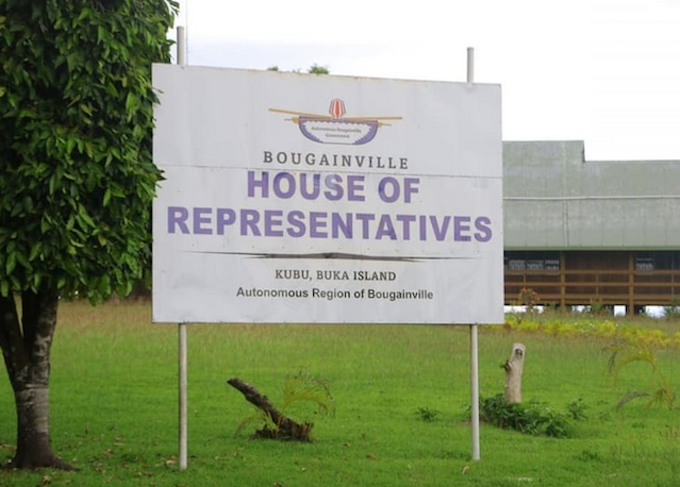 A cabinet minister in Bougainville is furious that the Papua New Guinea government has decided to make a vote on independence an absolute majority instead of the agreed simple majority.
Last week, the PNG Minister of Bougainville Affairs, Manaseh Makiba, made a long-awaited parliamentary statement on Bougainville's independence referendum, committing to tabling the document before the end of this year.
PNG MPs will be asked, at some point in the coming years, to vote on the independence question based on negotiations over the referendum outcome which voted almost 98 percent in support of independence from PNG.
But Makiba angered Bougainville by unilaterally announcing changes to the nature of that vote.
Bougainville's Minister of Independence Mission Implementation, Ezekiel Massatt, said the PNG government has switched from the agreed simple majority of votes to an absolute majority, which is two-thirds of the 118 MPs.
"We are unhappy about that particular aspect. We think, that while the NEC (PNG National Executive Council) has the authority to initiate matters that go before Parliament, it's a matter that should have been run past our side and we could have that argument of whether it should be a simple majority or an absolute majority."
No confidence in Marape government
Massatt said what transpired in the last session of Parliament gave the Bougainville leadership no confidence that they could achieve independence under a government led by Prime Minister James Marape.
He said they are putting as many obstacles in the way of Bougainville independence as possible, including the ongoing debacle over finance, despite Makiba claiming Bougainville was the biggest recipient of funding among the 22 provinces.
Bougainville, under the Peace Agreement, is guaranteed funding called the Peace and Restoration Grants, which Massatt estimates is now a billion kina (NZ$453 million) in arrears.
Added to this are the annual provincial grants and a separate promise from Prime Minister Marape of 100 million kina (NZ$45 million) each year for several years.
But Massatt said this money is not coming through, or at the very most just trickling through.
Marape told Parliament the Bougainville issue remained the single biggest matter before MPs.
He said his government was committed to seeing the Bougainville Peace Agreement process through to its proper conclusion.
Shareholding not transferred
The Prime Minister also told MPs the government had followed through on its promise to give its 36 percent shareholding in Bougainville Copper Ltd (BCL) to the Autonomous Bougainville Government (ABG), but that had not happened.
The ABG has earmarked the re-opening of the Panguna mine, which was run by BCL, as a critical part of establishing the region's economic viability.
Attempts to reach Makiba for comment on the matters raised by Ezekiel Massatt, have, so far, been unsuccessful.
A Joint Supervisory Body meeting, where representatives of both governments discuss issues pertinent to them, is set to be held in Madang in two weeks time.
A non-binding referendum held in Bougainville in 2019 resulted in 97.7 percent of Bougainvilleans supporting independence.
This article is republished under a community partnership agreement with RNZ.