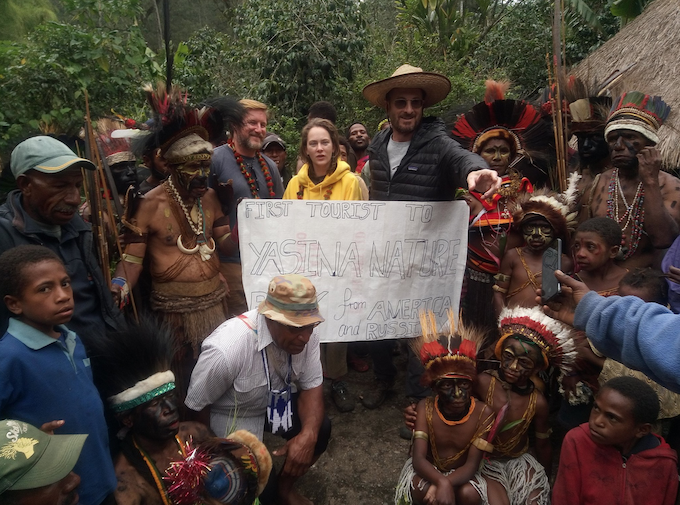 By Nelson Joe in Goroka
At least a self-contained shelter is enough to attract international eco-tourists to Papua New Guinea, say tourism operators.
David Van, an international tour guide operator, told the Bena tribe in Eastern Highlands province that international tourists had not experienced local life.
The tribe nurtures the 217ha Yasina Nature Park at Megabo in ward seven of the Upper Bena Local Level Government area in Unggai-Bena District, Eastern Highlands.
Van said he would work with them starting with self-contained shelters where the tourists can enjoy privacy for days and appreciate exposure to such experience.
Yasina Nature Park director Paul Pake said Van would help the park improve one of the existing guest houses with sanitary kits and bed fittings.
"He [David Van] told us to build more guest houses, so we will start erecting structures now," Pake said, adding that Van would help them as well, like he did with the Asaro Mudmen and 11 self-contained guest houses.
David Van, a Belgian operating out of Thailand organising photo tourism in Asia, said Papua New Guinea had a big potential in tourism.
'Best country' for photo travel
"I always do a lot of photo travel in the world, including Vietnam, Myanmar, but Papua New Guinea is the best country with different cultures compared to the world."
He said that at least a decent shelter in the local communities with friendly environment was enough for international tourists from big cities to see where their food came from.
"They have been living in the big cities," Van continued. "When they come here to Papua New Guinea, they will stay in hotels, come here, spend one hour and go back.
"They will not appreciate the real local life fully. Tourists would like to stay with the local people."
Van said they would have to provide decent shelters where the tourists could enjoy their privacy while they mingled with the local life.
He assured them that he would expose Yasina Nature Park and others internationally.
"There is good potential here because the Bena tribe is not known, not many people know about it," Van said.
"What I will do is take more pictures.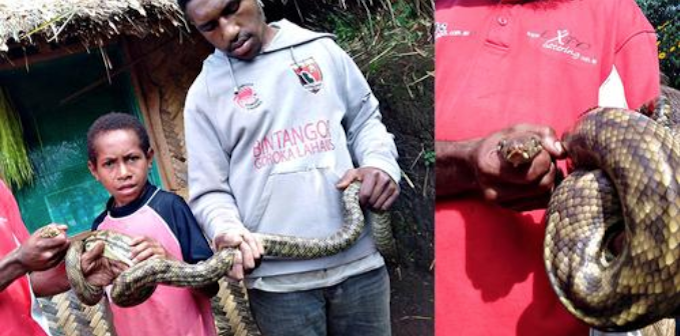 Organising Yasina tours
"When I go back I will contact many people throughout the world, organise their tours and guide them to this place."
He said the tour duration depended on the number of activities the park could organise for the tourists.
"If you can take them for a walk to see some waterfalls, do some farming, they would love to sweep soil away and pull sweet potatoes out of the ground," Van said. "That is really  local life.
"That's what they want to see because they live in big cities — 20 floors up in the big buildings — and have never seen where their food comes from, how they are farmed.
"They have never even seen pig killing too."
He said those were some areas where they could work around to develop tourism products.
Van has been in Papua New Guinea since last week.
He plans to visit other cultures and environment conservation sites in the Highlands region and help them develop tourism products.
Republished with permission.