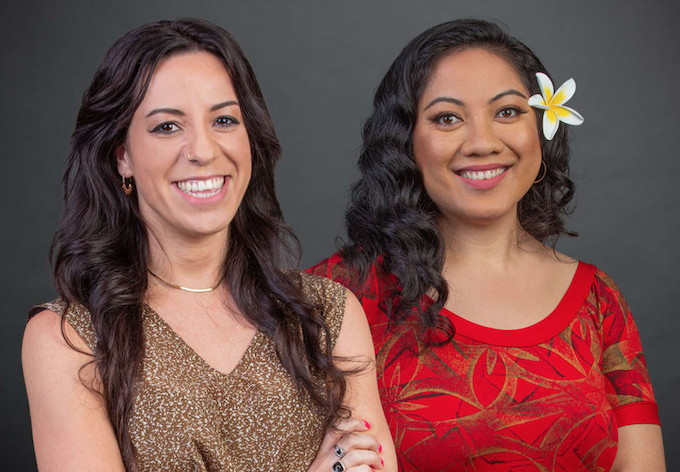 RNZ has announced Charlotte Cook as the new presenter of Midday Report — Te Pūrongo o te Poutūtanga on RNZ National and Susana Suisuiki as host of Pacific Waves on RNZ Pacific.
Cook has most recently been a senior reporter/producer for Morning Report and hosted the programme over the summer, as well as filling in on Midday Report.
Her career highlights to date include telling the stories of multiple New Zealanders on the front line of the war in Ukraine and reporting live from the Parliament protests when the police were called in to clear the grounds.
Cook is known for spotting a great yarn — her video of Wellington's "Sushi Penguins" passed more than a million views, and her 2020 Elevator Pitch election series saw her challenge political party leaders to summarise why people should vote for them in the space of a quick trip in a lift.
Her podcast Hair and Loathing is a finalist for Best Documentary or Factual Talk Feature at the 2023 NZ Radio Awards.
Suisuiki joined RNZ Pacific as a journalist in early 2022 and has spent time on air as a fill-in newsreader and Pacific Waves host.
Succeeds Koroi Hawkins
She takes on the permanent presenter role following Koroi Hawkins' move to the Pacific news editor role at RNZ Pacific.
A proud New Zealand-born Samoan, Suisuiki has strong family ties to the villages of Letogo and Satapuala in Upolu, Samoa.
She followed a long-held dream to pursue journalism, joining RNZ Pacific after six years working in the communications field with stints in public health, not-for-profit organisations, and foreign affairs/international development.
Born into a family of performers and creatives, she strives to carry on her family's legacy through performing and teaching the Siva Samoa.
Her passion for the siva has led to choreographing and tutoring solo performances, one of which took the top award at the Polyfest Samoan stage in 2021.
RNZ head of news Richard Sutherland said both presenters are great examples of the outstanding fresh talent at RNZ.
"Charlotte quickly made her mark in the RNZ newsroom as someone with a keen eye for a story and the ability to build a rapport with the people she interviews, and that's something she's continued as a producer and reporter for Morning Report," he said.
"Her stints as a fill in host on several programmes have proven she's ready for this next step.
Key Pacific programme
"Pacific Waves is an important Pacific-focused current affairs programme that's broadcast across the Pacific via the internet and short-wave radio, as well as on RNZ National.
"Susana has been a key part of the team contributing to the programme since she first joined the RNZ Pacific team early last year, and she's impressed when hosting the show.
"It's great to have Pacific Waves presented out of Aotearoa's biggest Pacific city, Auckland."
Suisuiki is on air in her new role immediately and Cook will present Midday Report from Friday.
This article is republished under a community partnership agreement with RNZ.