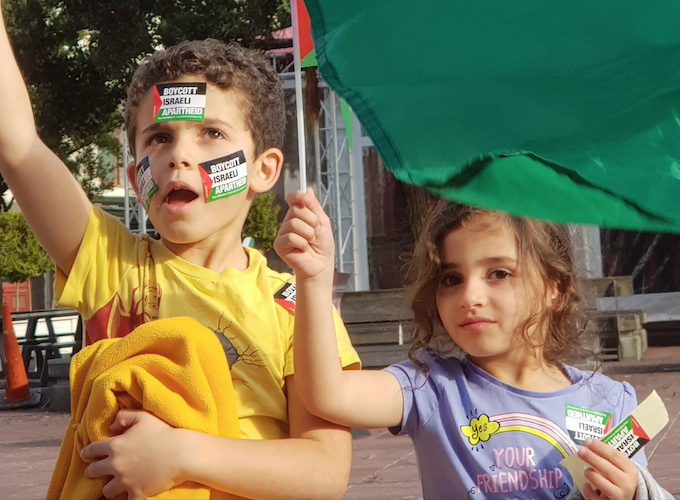 NAKBA DAY ADDRESS: By Rand Hazou
Although Israelis celebrate 1948 as the birth of the Jewish nation, for Palestinians this date is referred to as the Nakba, or "catastrophe".
As the Palestinian scholar Edward Said points out, the Nakba is when "two thirds of the population were driven out, our property taken, hundreds of villages destroyed, an entire society obliterated" (Said, 2000, p. 185).
In 1948, Israeli forces killed an estimated 13,000 Palestinians, 531 Palestinian villages were entirely depopulated and destroyed, and almost three-quarters of a million Palestinians were made refugees (Passia, 2004, p. 1). Palestinians have been living with the consequences of the Nakba for 75 years.
My father is a Palestinian refugee who was born in Jerusalem. My grandfather began work at 13, transporting passengers in a horse-drawn cart on the relatively short distance of nine km along the old road between Jerusalem and Bethlehem.
He eventually developed a taxi business and then a chauffeur service. He ended up working as a transport manager for the Near East Arab Broadcasting Station which was run by the British Foreign Office.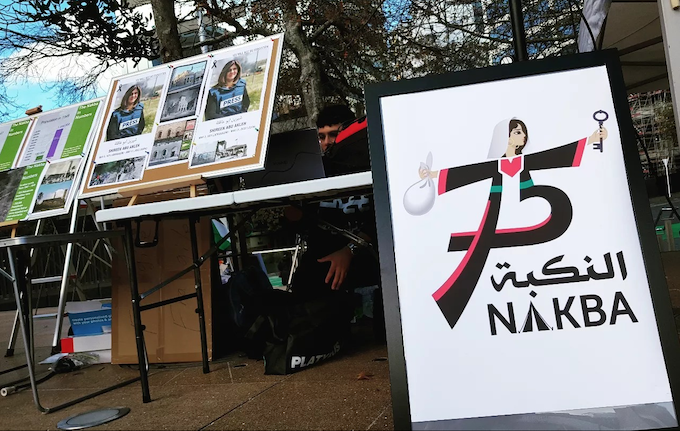 In early May 1948, the station was moved to Cyprus, the "island of love" in the Mediterranean, where the British have a big army base. My grandfather was offered the opportunity to keep his job and relocate to Cyprus.
Eventually the family joined him there and they lived in Cyprus for about 10 years from 1948-1958. The family moved to Amman, Jordan — that's where I was born.
On a good day you can stand on the hills overlooking the Jordan Valley, and you can see the Holy Land; on a clear evening you can just make out the lights of Jerusalem.
I grew up knowing that my homeland, this place called Palestine, was just over there — visible yet out of reach. It is a feeling common to many Palestinians. It is a feeling of displacement that Palestinians have been feeling for 75 years.
My family's experience is like a lot of Palestinian refugee families that were forced to flee their homes because of the hostilities and ended up in nearby countries, waiting for the situation to be resolved so that we could go back to our homes, towns and villages.
We've been waiting for 75 years.
The United Nations Relief and Works Agency for Palestine Refugees (UNRWA) was established by the United Nations in 1949 to carry out direct relief and works programmes for Palestine refugees.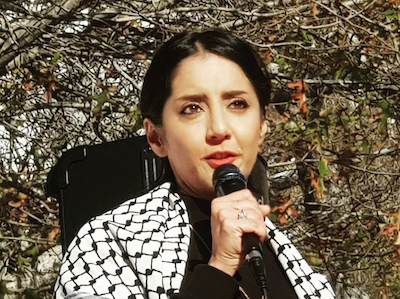 According to UNRWA, some 5.9 million Palestine refugees are eligible for the agency's services. Most of these refugees live in Palestinian refugee camps in Jordan, Lebanon, Syria, the Gaza Strip and the West Bank, including East Jerusalem.
They have been living there for 75 years.
The UN General Assembly set forth the legal framework for resolving the Palestinian refugee issue in UN Resolution 194 (III) in December 1948 which demands repatriation for those refugees wishing to return to their homes and live in peace with their neighbours, or compensation for those choosing not to return.
This has become commonly referred to as the "right of return" — and it is a right that Palestinians hold particularly dear. In our minds and in our hearts we've been holding onto the right of return for 75 years.
Most Palestinian refugee families that were forced to flee their homes in 1947 still hold deeds or keys to their homes. The key has become a symbol of this right to return. The key is passed down from one generation to the next.
They've been passing down keys to the family home for 75 years.
When we think about the Nakba we often think about 75 years of statelessness, 75 years dispossession, 75 years of right denied. But the Nakba is also a story of 75 years of persistence.
Seventy five years of resilience. Seventy five years of steadfastness. It is 75 years of a commitment to rights and justice.
Dr Rand Hazou is a Palestinian-Kiwi theatre practitioner and scholar at Massey University. His research explores the intersections between the arts and social justice, and how creativity intersects with human rights, citizenship, justice and well-being. This speech was delivered to mark the 75th anniversary of Nakba Day at Aotea Square, Auckland, on 13 May 2023.