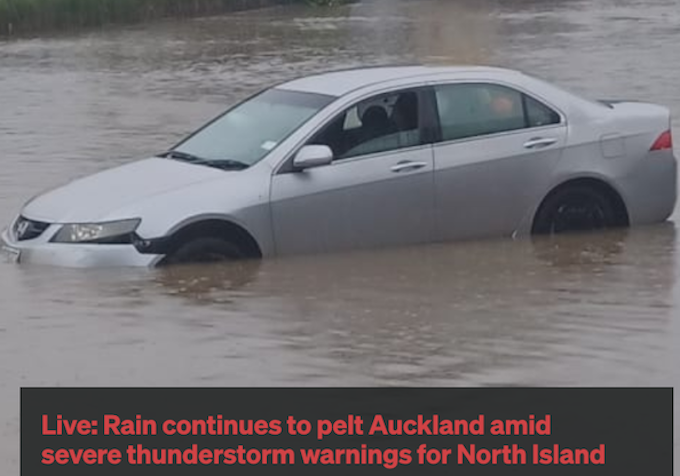 A state of local emergency has been declared in Aotearoa New Zealand's largest city Auckland today as heavy rain and thunderstorms affect the region.
Auckland's Emergency Management duty controller said a band of heavy rain was expected to come across the Auckland region between now and 7pm.
Controller Parul Sood said that while there had been a lull in the rain further downfalls were possible with localised downpours of around 20 to 33 mm expected.
She said Auckland Council had received about 490 stormwater related calls, the majority of which were to do with surface flooding, and only about 18 to do with flooding in homes.
Fire and Emergency has received 277 weather-related call outs today, most from Auckland.
Its on-call commander for Tāmaki Makaurau, Brad Mosby, said that about one third of the calls were urgent.
He urged people to avoid unnecessary travel and stay clear of floodwaters.
Meanwhile, thunderstorms continued to roll across the top half of the North Island.
Metservice said severe thunderstorm warnings were in place for South Waikato, Matamata Piako, Western Bay Of Plenty, Taupo and Rotorua until just before 4.30pm.
A severe thunderstorm Watch was also in force for Auckland, Coromandel Peninsula and the rest of Waikato and Bay Of Plenty.
This article is republished under a community partnership agreement with RNZ.