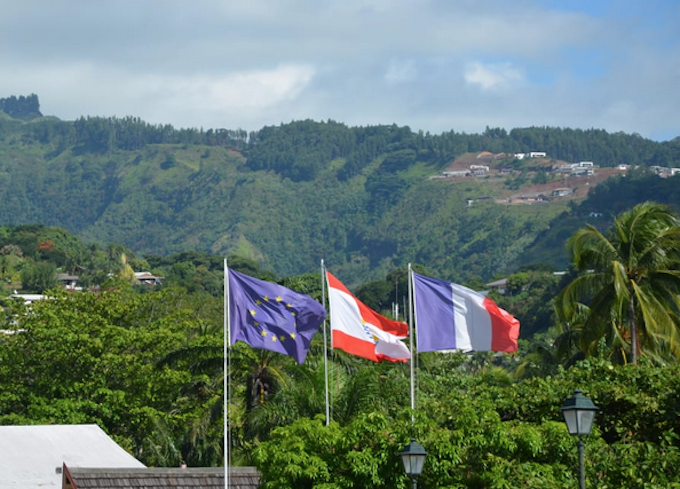 By Walter Zweifel, RNZ Pacific reporter
The French Polynesian economy has been given a positive assessment in the aftermath of the covid-19 pandemic by the body issuing the French Pacific franc.
The Overseas Emission Institute said it expected French Polynesia should return to its pre-crisis level of GDP in the first quarter of 2023.
It noted that tourism has rebounded, and hotels had restored their profitability.
Over the 2022 financial year, the overall turnover of the hotel industry reached US$540 million over US$289 million in 2021.
However, the report said inflation last year rose to 6.6 percent, with food prices alone going up by 12 percent.
Costs for housing rose 8.8 percent and for transport 8.2 percent, with fuel costs going up almost 28 percent.
Labour market picked up
The report also said the labour market had picked up again with a 5.1 percent increase in the workforce.
It said in the first 10 months of last year, the salary mass grew by seven percent.
It said sectors such as energy, transport and the hotel industry carried out large-scale projects requiring significant loans, which were up by almost 60 percent from 2021 to last year.
The report credits the investment to the government's economic relaunch programme for the period 2021 to 2023.
The institute added that the territorial elections and the geopolitical risks in the Pacific constitute factors of uncertainty likely to weigh on the behaviour of economic actors.
Unions sceptical
However, the secretary-general of the main union group CSTP-FO doubts the figures are accurate.
Patrick Galenon told Tahiti-infos there were about 80,000 unemployed people.
"We are told that there is only nine percent unemployment and that people do not want to work. But that is not the situation," he said.
Galenon added: "They want to work, unfortunately they can't find any [jobs]. The extremists will say that many come from outside and that they find a job".
He said what was needed was a real local employment law on which work had been done for 10 years.
"In the form of a joke, I said that when I go to Paris, I try to adapt to Paris. I put on a tie or a coat when I'm cold.
"If they come from outside, it's not for our good looks but to earn money by setting up a business", he said.
Galenon asked why none of the managers of the big hotels were Polynesian.
"We are also going to talk about land because it is linked: 80 percent of land is presumed to be state property.
"Where are the lands of the Polynesians? Afterwards, we are told, don't worry, we are returning the land to the Polynesians.
"But we don't give them anything back, it's their land!," he said.
He added that "on the other hand, we give back to people who are not the real owners. This will create even more problems".
Galenon said home ownership had now slipped out of reach for many because almost US$500,000 was now needed to buy a house.
Election a "social revolution"
In his view, last month's election victory of the Tavini Huira'atira wasn't a vote for independence, likening the result instead to a "social revolution".
In an interview with Tahiti Nui TV, Galenon said he was "convinced that there are many people who were not for independence or for the blue party [Tavini's party colours] but who voted blue because socially, the country was going very badly."
Galenon said it was inconceivable to have products that had increased in price by 35 to 40 percent.
Measuring against the figures in France, Galenon said the monthly minimum wage was US$1563 while in France it was US$1940.
"In France it's 35 hours [a week], here it's 39 hours and unfortunately life here is 40 percent more expensive. So, we have a real problem," he said.
This article is republished under a community partnership agreement with RNZ.