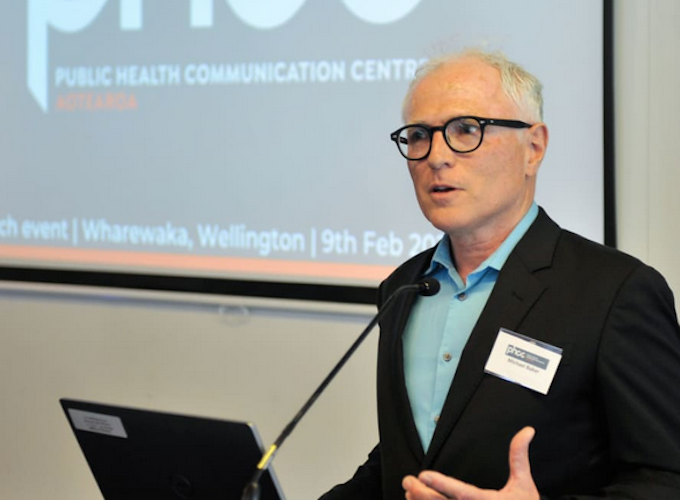 New Zealand is in the grip of a fourth wave of covid but it is predicted to be smaller than previous mass outbreaks.
The most recent analysis from the Public Health Communication Centre at Otago University indicates there could be up to 12,000 hospitalisations and more than a 1000 deaths this year from covid.
Leading epidemiologist Professor Michael Baker said the fourth wave was potentially driven by a rise in the XBB subvariant, which had become dominant in the last two months — exacerbated by waning immunity and people spending more time indoors with the cooler weather.
"This pattern of small to moderate sized waves may indicate what we can expect to see with covid-19 in coming years. But there are still major uncertainties given the potential for this virus to continue to evolve," he said.
There was growing evidence that subsequent infections tended to be less severe, which was good news — but there was no room for complacency, Professor Baker said.
"It's a very different virus to influenza.
"With influenza, you might get it once or twice a decade. But with covid 19, it looks like you might get it once or twice a year.
"And each time you get this infection you're running all of those risks of getting seriously ill, going to hospital or worse, and potentially developing long-term effects."
Even those who escaped serious illness could be off work some time, which was having an impact on the workforce.
Covid-19 was still the leading cause of death from infectious disease in New Zealand, with 2419 deaths last year.
"Covid-19 is also a major cause of hospitalisation, with more than 22,000 admissions in 2022… and the virus is a source of inequalities with Māori and Pasifika markedly more likely to be admitted to hospital and die from this infection."
Professor Baker and his colleagues have also been examining the multiple monitoring systems for covid-19, and suggest it could be time to transition to a "sustainable and enduring surveillance system" that covers other important respiratory infections, such as influenza and RSE.
This need had become more critical now that the Health Ministry had ditched its plans for covid-19 prevalence surveys, he said.
"A potential alternative is establishing sentinel surveillance of respiratory infections. For example, routinely testing a random sample of people attending specific health care settings such as general practices and emergency departments or community sites such as schools."
This article is republished under a community partnership agreement with RNZ.