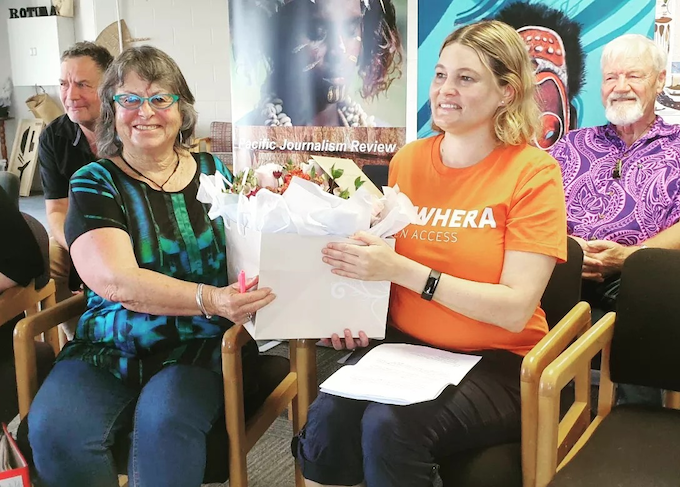 A media network publishing an international research journal has vowed to expand its activities into community media and training initiatives.
The non-profit Asia Pacific Media Network, publisher of the ranked Pacific Journalism Review, says media and community advocates believe there is a need for minority and marginalised groups that feel neglected by the mainstream.
Network chair Dr Heather Devere told the annual general meeting of the publishing group in Mt Roskill yesterday that now that APMN had been consolidated it could turn to some of its wider community goals.
• READ MORE: Other APMN reports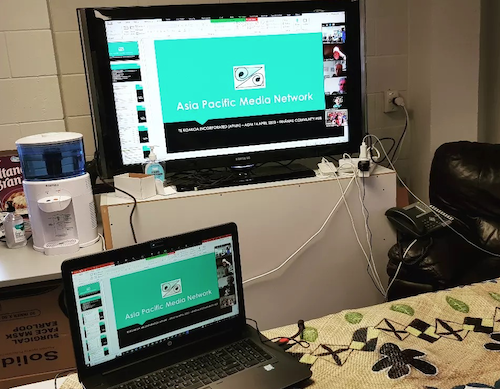 Members from Australia, Fiji and Tahiti joined their New Zealand colleagues via Zoom in discussing many plans, including community media mentoring and training for diversity groups.
A proposal for a media conference in Suva, Fiji, next year by Pacific journalism associate professor Shailendra Singh was tabled and adopted in principle.
Dr Devere told the members that the network, established in 2021 to fill the void left by the closure of the Pacific Media Centre and to take on publication of PJR, had made great progress.
The ad hoc group was registered as an incorporated society last year.
"This first year of APMN we have concentrated on establishing a sustainable network that maintains the respected reputation that had been established at the Pacific Media Centre," Dr Devere said.
"And I am happy to report that thanks to the commitment of a number of people who have the skills and expertise to continue some of this work, APMN is in a good place to look at moving forward into the coming year from a firm base."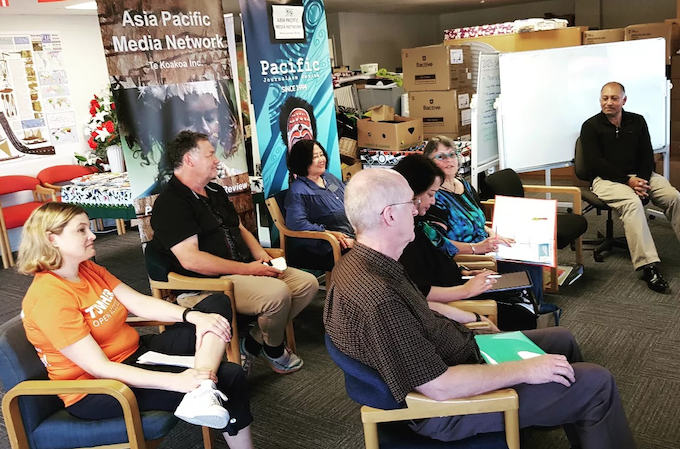 Pressing need
Community advocate Nik Naidu, an APMN member from the host Whānau Community Centre and Hub, said there was plenty of potential for the new network and there was a pressing need for media skills training to empower marginalised groups.
Retired Sydney journalism professor Chris Nash lamented that journalism schools had become very conservative and were "failing journalism".
Pacific Journalism Review founder Dr David Robie and network deputy chair said he was encouraged by the developments and believed that APMN was consolidating its innovative role.
Current editor Dr Philip Cass said work on the July 2023 edition of PJR was underway.
"We have received a number of submissions that fall far outside our frame of reference from very distant countries," he said.
"While this is slightly puzzling, it does indicate how far our name has travelled."
'Excited' by developments
This second AGM of the network attracted new supporters, including Filipino media educator, filmmaker and PSTv5 podcaster Rene "Direk" Molina and broadcaster and community social media campaigner Ernestina "Tina" Bonsu Maro.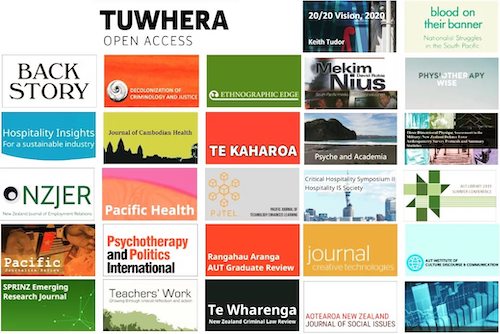 Maro, of Pacific Media Network, who works with Cook Islands and African communities, said she was "excited" by the developments.
"We need more opportunities to tell our own stories," she said. "The mainstream media isn't interested in us or our stories."
Pacific Journalism Review, founded at the University of Papua New Guinea in 1994, has published two independent editions with the APMN, and hopes to celebrate its 30th year in Suva next year.
A presentation was made to AUT scholarly communications librarian Donna Coventry and the Tūwhera digital journals platform in gratitude for the "tremendous" support for PJR since the online edition was launched in 2016.