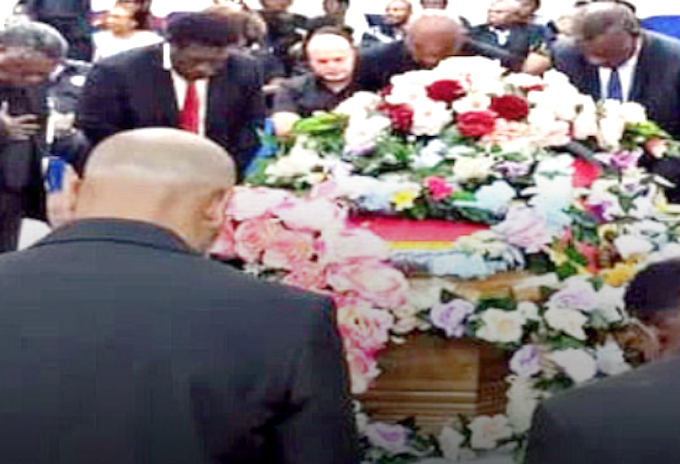 By Diane Wilson in Kokopo
Deputy Prime Minister John Rosso has described the late Sir Rabbie Namaliu as a "shining example" of what politicians and leaders of today should aspire to be.
Paying his tribute yesterday at the Vunapope Conference Centre, Kokopo, yesterday, Rosso said: "We should learn from people like Sir Rabbie, in terms of honesty, transparency, integrity, not only leaders but ordinary citizens as well."
Rosso said Sir Rabbie, PNG's fourth prime minister, had achieved a lot in his life, something others could only aspire to achieve.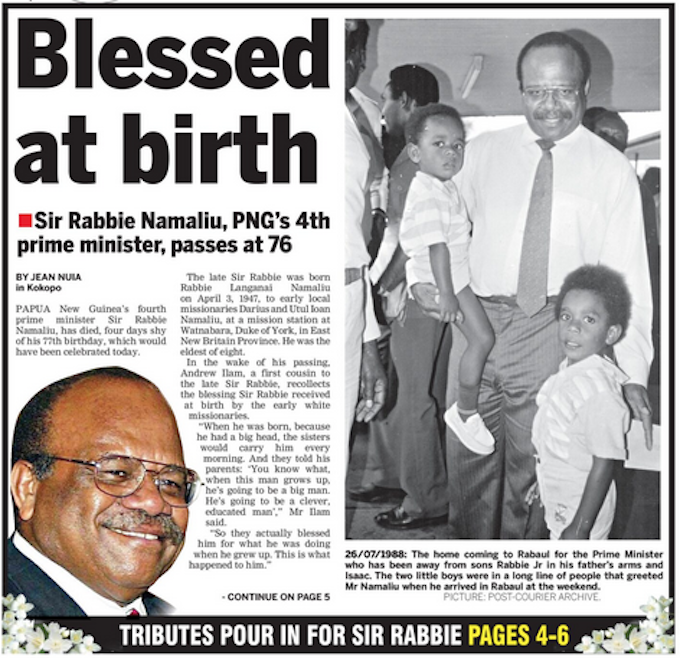 "He was a great statesman and a gentleman both in his private, professional and political life and has left a behind a great legacy."
Rosso said that the death of Sir Rabbie was an unfortunate loss for the country as PNG has already lost some of its great leaders in Sir Michael Somare, Sir Mekere Morauta and others who had contributed to the nation.
He also acknowledged the late Sir Rabbie in his contributions towards the establishment of the University of Papua New Guinea (UPNG), saying Sir Rabbie had always had a heart for the people.
Sir Rabbie was one of the many leaders that shaped the country's administration and policy from 1972 through to independence in 1975 until he took public office in 1982.
Rosso said he would remember him as a very humble man, who was respected in East New Britain and Papua New Guinea.
"Sir Rabbie was a humble and honest man, not just a senior statesman but a friend, colleague, father, brother and grandfather," he said.
Rosso said that on behalf of his family, the Pangu Party and the people of Lae, he passed on his words of sympathy to the late statesman's family and larger community of East New Britain.
He said Prime Minister James Marape and the government send their deepest condolence and sympathy as well to the immediate family of Sir Rabbie and the people of Raluana, East New Britain Province, saying it was indeed a sad day for PNG.
Diane Wilson reports for the PNG Post-Courier. Republished with permission.