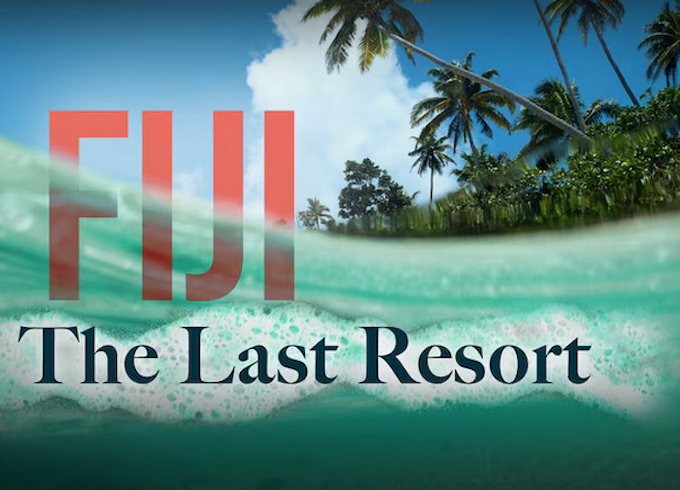 Video report by Craig Reucassel
With tourism back and booming, Fiji is again a number one destination for travellers seeking an island paradise experience.
And while water lapping on the shoreline might make for an Instagram-worthy picture, for the people of Fiji, it presents a threat to their way of life.
This week on ABC's Foreign Correspondent, special guest reporter Craig Reucassel travels across the islands of Fiji to see how the nation is combating climate change.
With his trademark style, Craig goes off the tourist track and shows what living with climate change actually means for those who don't have the luxury of arguing about it.

Fiji: The Last Resort          Video: ABC Foreign Correspondent
More than 800 villages are now on a government climate risk list — some communities have already been moved to higher ground but others are resisting.
And many are asking: who caused the problem and who should pay to fix it?
Special guest reporter Craig Reucassel files this video report for ABC Foreign Correspondent.