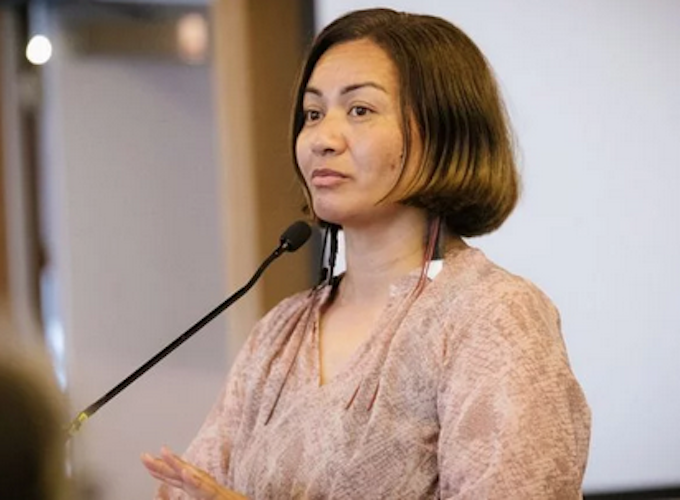 Radio Waatea
Greens' co-leader Marama Davidson believes she knows who was riding the motorbike that hit her during a protest against British anti-transgender activist Kellie-Jay Keen-Minshull, also known as Posie Parker.
Asked by Radio Waatea host Dale Husband whether it was Destiny Church leader Brian Tamaki under the helmet, she said it was definitely a member of Tamaki's group, which diverted past the Albert Park protest on the way to Tamaki's own rally at Aotea Square.
"It was them, I'm really clear about that, and the rest of it is under police complaint so I will try not to jeopardise that investigation but I can confidently say I know who it was," Davidson said.
She said she was in shock when she made a statement to a rightwing Counterspin Media videographer shortly after that "white cis men" were the main perpetrators of family violence, and she stood by her position that it was men rather than trans people who were the biggest threat to women.
Opposition National, ACT and New Zealand First parties called for her to be sacked as Minister for the Prevention of Family and Sexual Violence for her comments, while they also supported Keen-Minshull's visit on free speech grounds.