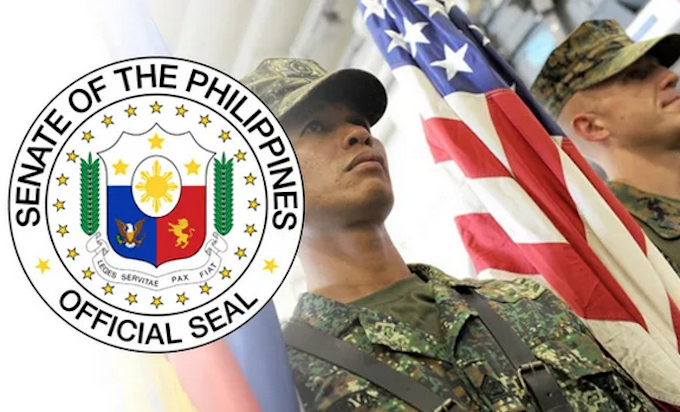 By Sofia Tomacruz in Manila
The Philippines and the United States will hold their largest Balikatan exercise this year, with 17,600 troops expected to participate in the annual combined joint exercise next month, says Armed Forces of the Philippines.
This follows recent an announcement by President Ferdinand Marcos Jr that the Philippines was rolling back history to open four new bases "scattered" around the country to US forces after Subic Bay naval base was closed in 1992.
Balikatan spokesperson Colonel Michael Logico told reporters that about 12,000 US troops and 111 more from the Australian Defence Force would participate in this year's exercises, along with 5000 Philippine soldiers.
The exercises, scheduled to take place from April 11 to 28, will be held in areas in Northern Luzon, Palawan, and Antique.
"This is officially the largest Balikatan exercise," Logico said.
The number of troops participating in this year's exercises is nearly double the 8900 contingent seen in 2022. At the time, Balikatan 2022 had been the "largest-ever" iteration of the exercise.
A team from Japan was also expected to observe this year's joint exercises.
Colonel Logico said Japan would stay as an observer this year because Manila and Tokyo did not have a status of forces agreement.
New exercises
Logico said new exercises to be featured in Balikatan 2023 include cyber defence exercises and live fire exercises at sea. Previous joint exercises, usually held in land-based sites, mostly involved the army and Air Force.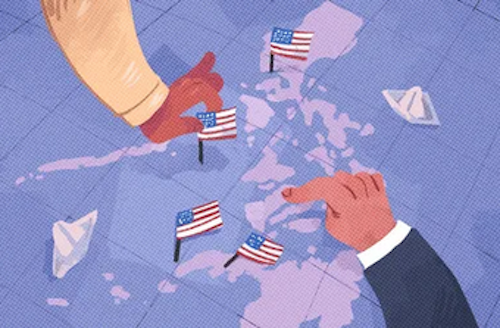 "We are now going to be exercising outside the traditional areas where we're used to operating on…. We're exercising in key locations where we are able to utilise all our service components," Colonel Logico said.
While the AFP has held live fire exercises at sea on its own, it will be a first for Philippine and US troops jointly.
The defence assets to be featured include the Philippine Navy's frigates, the Air Force's FA-50 jets, and other newly acquired artillery, said Logico. Similar to last year's exercises, the US is again expected to bring in its High Mobility Artillery Rocket System (HIMARS) and Patriot missile system.
Exercises this year are aimed at increasing interoperability among the allies' forces, and will also focus on "maritime defense, coast defense, and maritime domain awareness."
Joint exercises between the Philippines and US, along with Australia, come on the heels of the Marcos government's efforts to bolster security ties with its treaty ally, as well as regional partners, following concerns over China's assertiveness in the South China Sea.
In February, President Marcos approved the expansion of a key military deal that allows the US military greater access to local bases in the country.
Days later, the Philippine leader also expressed willingness to strengthen defence ties with Japan, adding he was open to a reciprocal access agreement with the neighboring nation if it would help protect Filipino fishermen and the Philippines' maritime territory.
On Tuesday, Colonel Logico said upcoming exercises between the Philippines and its partners were not aimed against any country, including China.
Colonel Logico said, "We are here to practise, we are here to show that we are combat ready.
"Every country has the absolute and inalienable right to exercise within our territory, we have the absolute, inalienable right to defend our territory," he added.

Republished from Rappler with permission.