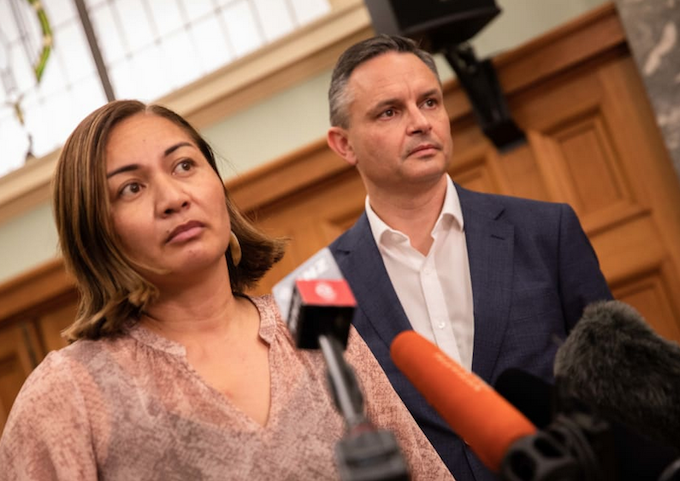 New Zealand's Green Party has told other parties to come to the table with faster, bolder climate action if they want their support at the election later this year.
The Greens gathered in Auckland for the party's "State of the Planet" speech.
Co-leader James Shaw — who is also the Climate Change Minister outside cabinet — said the 2023 election would be a climate election.
"I am proud of what we have achieved with the governments we have been given. I am proud that over the last five years we have taken more action on climate change than the past 30 years of governments combined," he said.
"But it's not enough. I do not want another generation to have to bear the burden of slow progress."
The speech came at the end of a week which started with the government dumping or deferring a number of emissions reduction-focused policies, including the clean car upgrade scheme and the container return scheme.
While Prime Minister Chris Hipkins gave the Greens a heads up, he did not consult with them, breaching the co-operation agreement. Te Pāti Māori also called for Shaw to stand down over the policy purge.
Cutting climate pollution
Shaw said the Greens would set out a plan to cut climate pollution over the next few months, and are planning to get Green ministers into cabinet.
"To any political party that wants the Green Party's support to form a government after the election, let us put it as simply as we can: The Green Party will not accept anything less than the strongest possible climate action.
"The stakes are too high, the consequences of failure too great."
Co-leader Marama Davidson said many people were struggling to put food on the table and pay the bills.
"We can address climate change and inequality at the same time."
This article is republished under a community partnership agreement with RNZ.