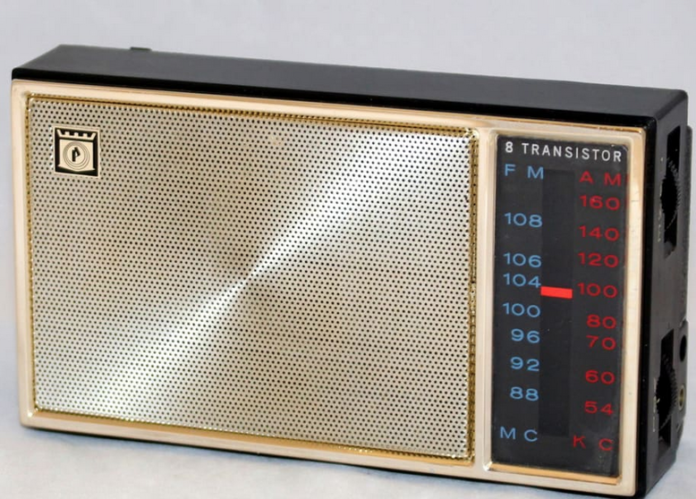 Old-fashioned AM radio was an information lifeline for many in Aotearoa New Zealand during last month's Cyclone Gabrielle when other sources wilted without power.
Now a little-known arrangement that puts proceedings of Parliament on the air has been cited as a threat to its future. But is a switch-off really likely? And what's being done to avoid it?
"Government websites are a waste of time. All they've got is a transistor radio — and they need to actually provide a means for these people who need the information to damn well get it," Today FM's afternoon host Mark Richardson told listeners angrily on the day the cyclone struck.
He was venting in response to listeners without power complaining online information was inaccessible, and pleading for the radio station to relay emergency updates over the air.
Mobile phone and data services were knocked out in many areas where electricity supplies to towers were cut — or faded away after back-up batteries drained after 4-8 hours. In some places FM radio transmission was knocked out but nationwide AM transmission was still available.
"This will sharpen the minds of people on just how important . . . legacy platforms like AM transmission are in Civil Defence emergencies," RNZ news chief Richard Sutherland told Mediawatch soon after.
"We are going to need to think very carefully about how we provide the belt and braces in terms of broadcasting infrastructure for this country as a result of this," he said.
Future of AM questioned
But while Gabrielle was still blowing — the future of AM was called into question.
On February 15, Clerk of the House David Wilson told a Select Committee he might have to cut a $1.3 million annual contract to broadcast Parliament on AM radio after 87 years on air.
The next day The New Zealand Herald's Thomas Coughlan reported "radio silence could come as soon as the next financial year on July 1 unless additional funding is found in the next Budget in May".
In last Sunday's edition of RNZ's programme The House (also paid for by the Office of the Clerk), Wilson explained his spending cannot exceed his annual appropriation.
He said costs have gone up and the AM radio contract might have to go to make ends meet.
RNZ reporter Phil Pennington discovered for himself how handy AM transmission was when he was dispatched from Wellington to Hawke's Bay when Cyclone Gabrielle struck.
Several times on the road he had to switch to AM when FM transmission dropped out.
Sustainability issue
"It puts a huge question mark on its sustainability because the money that the Clerk pays for us to broadcast Parliament underpins the entire network," RNZ chief executive Paul Thompson told Pennington this week.
"It is an irony that at a time when New Zealand has had one of its biggest lessons about the importance of AM, it also has this challenge around its viability," Thompson said.
It was also a time when the funding of RNZ is under review after the collapse of the government plan for a new public media entity with an annual budget of $109 million. RNZ's current annual budget is $48m.
"It puts a lot of pressure on us as an organisation. We won't be able to pick up the ($1.3m) cost. The parliamentary contract is a significant contributor to RNZ being able to maintain the AM network nationally," Thompson said.
"If that money is not available, closing the network is not going to be feasible. This is such an important asset for New Zealand — a truly critical information lifeline. We will have to find a way of keeping it going," he said.
Some RNZ Morning Report listeners were alarmed by question marks over AM's future.
"I live in Central Hawke's Bay. AM is the only strong signal. Do not stop broadcasting on that frequency. We love you, stay with us," Cam said.
Questions over AM network's funding despite its essential status in disasters https://t.co/Ie9KUBL8Sd

— RNZ News (@rnz_news) March 1, 2023
FM off air in Gisborne
"RNZ FM was off air in Gisborne for two days during Gabrielle. But RNZ on AM kept going. It absolutely must be kept," Gisborne's Glen said.
There are in fact two AM networks run by RNZ.
One broadcasts RNZ National from transmission sites all over the country.
The other carries Parliament and is broadcast from fewer transmission sites and on a range of frequencies in different parts of the country. It also airs programmes for customers including religious network Southern Star.
Iwi broadcasters and some commercial broadcasters also use RNZ sites to broadcast locally.
When RNZ shut AM transmission down in Northland last November, the government urgently injected $1.5 million to upgrade the aging sites.
At the time, Emergency Management Minister Kieran McAnulty said radio was "a critical information channel to help reach New Zealanders in an emergency".
Other AM sites
He said Manatū Taonga/the Ministry for Culture and Heritage, NEMA, and RNZ were all "collaborating to develop criteria for future decisions about other AM sites to make sure communities are able to stay connected and access critical warnings and guidance in emergencies".
Clearly it is a problem if an important national emergency service owned and run by the public broadcaster can be  jeopardised by pressure on a fixed budget at the discretion of Parliament's Clerk.
When RNZ's Phil Pennington asked NEMA to comment on the future of the AM network this week, his request was referred to Broadcasting Minister Willie Jackson.
Jackson is also the Minister of Māori Development, which oversees Māori Broadcasting, including for Te Whakaruruhau o nga reo Irirangi, the umbrella group of iwi radio broadcasters around the country. Jackson was the chair of Te Whakaruruhau before he entered Parliament again in 2017.
After the government scrapped the plan for a new public media entity last month, Jackson will have to go back to cabinet with a new plan to address RNZ's future funding.
Jackson was one of the ministers on the ground in the regions hit by Cyclone Gabrielle and overseeing the  emergency response — and was unavailable for interview on Mediawatch this week.
Citing Northland
His office supplied a statement citing that intervention in Northland last year.
"AM transmission is a key priority for the government. Officials from Manatū Taonga, NEMA and RNZ are working closely to ensure radio services (including AM transmission) are always available for people in an emergency," it said.
"Long-term work to develop funding approaches is also underway to ensure RNZ's AM transmission strategy continues — and the minister is considering this as part of a package to strengthen public media and will be returning to cabinet with proposals soon," the statement said.
Before Gabrielle, provisions for AM broadcasting would have been low on the list for reporters scrutinising the minister's latest cabinet plan for RNZ's funding.
After Gabrielle, it will be one of the first things they look for.
This article is republished under a community partnership agreement with RNZ.