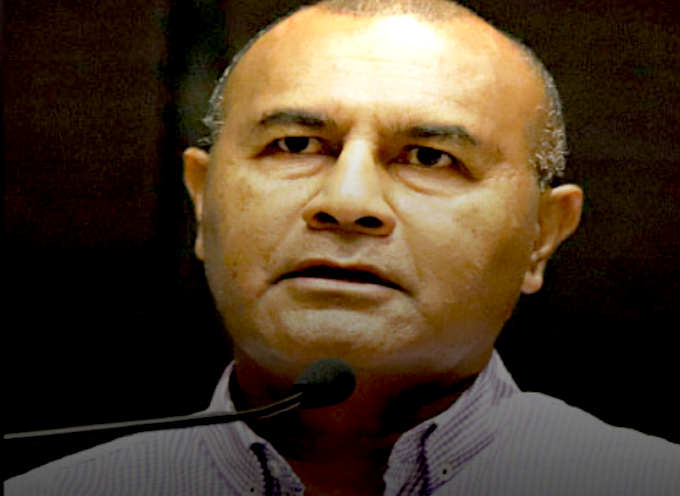 By Gorethy Kenneth in Port Moresby
The Papua New Guinean government has been bluntly and frankly reminded to leave mainstream media alone as a long awaited consultative workshop on the recently introduced National Media Development Policy took place in Port Moresby.
Media stakeholders stood in unity with the PNG Media Council yesterday to express their concerns on the alleged threat it would pose if the government enforced control over the media in PNG.
Transparency International-PNG chair Peter Aitsi reminded the government that a "free and independent media deters corruption and underpins justice".
"If we take some more independence away from the media, we [are] only adding more fuel to the flames of corruption," Aitsi said.
TIPNG's response to the policy was that licensing through a government-enforced process would be a threat to the media professionals and that there were already existing laws that the media was abiding by.
Also the draft policy did not explain why this was not sufficient to ensure accountability.
Before Aitsi spoke, PNG Media Council president Neville Choi said the purported policy was not encouraged and that the national government's push to control narrative was not supported.
He stressed that every media house in PNG had its own complaints mechanism, own media code of ethics, code of conducts as guides and that there were laws that the media abided by. He saw no reason, based on the draft policy, for it to be progressed.
'Lack of government support'
"We remind government, that the current level and standard of journalism performers is largely a result of lack of government support to the journalism schools and institutions in our country," Choi said.
"And we remind government that before this policy was announced, the Media Council had already begun a reform process to address many of the concerns contained in this draft policy.
"We ask that this process be respected, and supported if there is a will to contribute to improving the work of the media.
"We call for full transparency and clarity on the purpose of this policy, and reject it in its current v2 form.
"And I say this on the record, so that this continues throughout the rest of this consultation process.
"We acknowledge that there are areas of concern from which solutions can be found in existing legislation and currently available avenues for legal redress.
Thank you to @jo_m_chandler @CainTess @SamisoniPareti @DavidRobie Bob Howarth @TI_PNG and host of other stakeholders who submitted feedback on the Media Development Policy. We were able to have good discussions with secretary Matainaho and his team. @SecPNGDICT pic.twitter.com/nTv7SHwlBI

— Scott Waide🌴🌴 (@Scott_Waide) March 2, 2023
'Too much at stake'
"There is too much at stake for this to be rushed.
"There are too many media stakeholders, both within our country, the region, and internationally, who are watching closely the process of this policy formation.
"We all owe it to our future generations, to do this right."
Prominent PNG journalist Scott Waide was also also highly critical of the government's draft policy and warned against it going a step further.
Pacific Media Watch reports that last month Waide wrote a scathing critique of the policy on the Canberra-based DevPolicy blog at the Australian National University.
Gorethy Kenneth is a senior PNG Post-Courier journalist. Republished with permission.