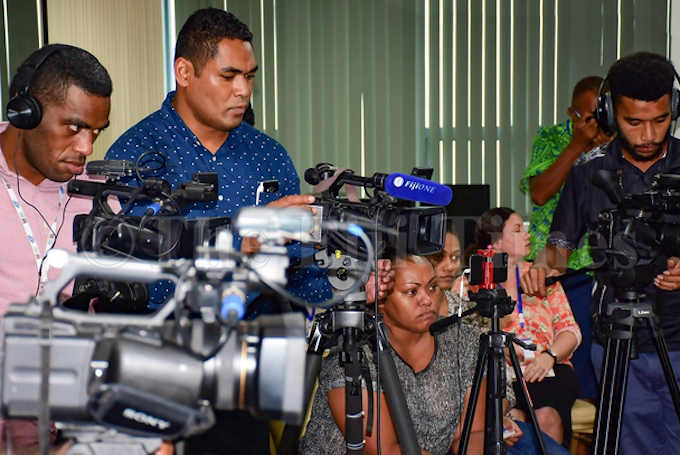 By Repeka Nasiko in Lautoka
Fiji's Media Industry Development Act will soon be reviewed over the next few weeks.
Speaking to The Fiji Times in Lautoka on Monday, Minister for Communications Manoa Kamikamica said the review was one of the main objectives of the coalition government when it came to freedom of the press.
"The Media Decree is going to be reviewed," he said.
"It is no secret that it is one of the priorities of the coalition government, so hopefully in the next few weeks we will be making some progress on that."
He said that since the change in government media freedom had been felt among the industry.
"You can see there is already freedom of the press that you can feel when there is a change in leadership.
"So that is a positive for the media industry and I can assure you that the Media Decree review is happening and it will be happening over the coming weeks."
More communication plans
He added that there were more plans to develop Fiji's communication sector.
"There are a lot of things to do in communication," he said.
"There are still a lot of people that have not been reached yet in terms of service delivery so that is a priority of government as well.
"There are also a lot of technological industries that are starting to come to Fiji for example the BPO (business process outsourcing) sector.
"This is one so need to make sure that the government supports and there are a few things we are going to be doing there.
"So there's a lot to do and we have a plan and we will take it forward."
Repeka Nasiko is a Fiji Times reporter. Republished with permission.