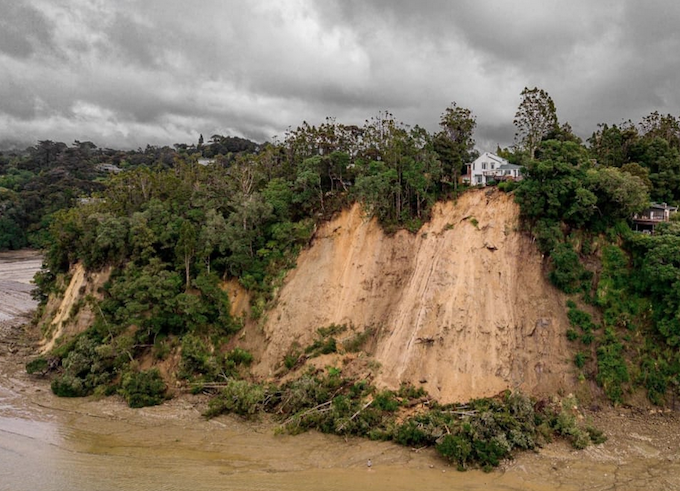 Minister for Emergency Management Kieran McAnulty has asked for communication on support after the severe thunderstorm in Auckland to be stepped up.
It comes after a Civil Defence warning text failed to be sent out, and Auckland Mayor Wayne Brown told RNZ they will be reviewing the response, including why texts did not go out.
Prime Minister Chris Hipkins spoke to media after assessing flood damage and talking to locals around West Auckland this afternoon as the death toll from the storm rose to three.
McAnulty told RNZ he was concerned about the lack of communication.
"It's important that people get the information they need."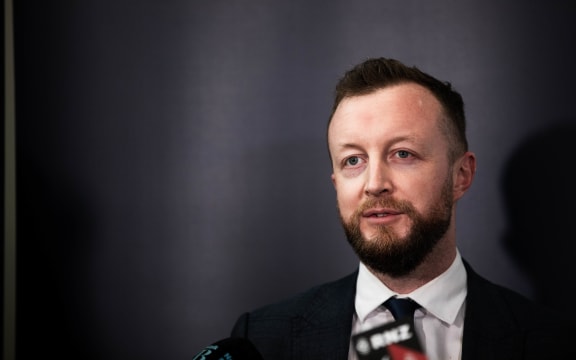 McAnulty said he had specifically asked for social media channels and websites to have half-hour updates.
Even if there was nothing to update, it would be reassuring for affected people to look at the channels and know that the situation was not deteriorating, he said.
"If it looks like that their neighbourhood will require evacuation I want that to go out so that people are aware and that they can get prepared."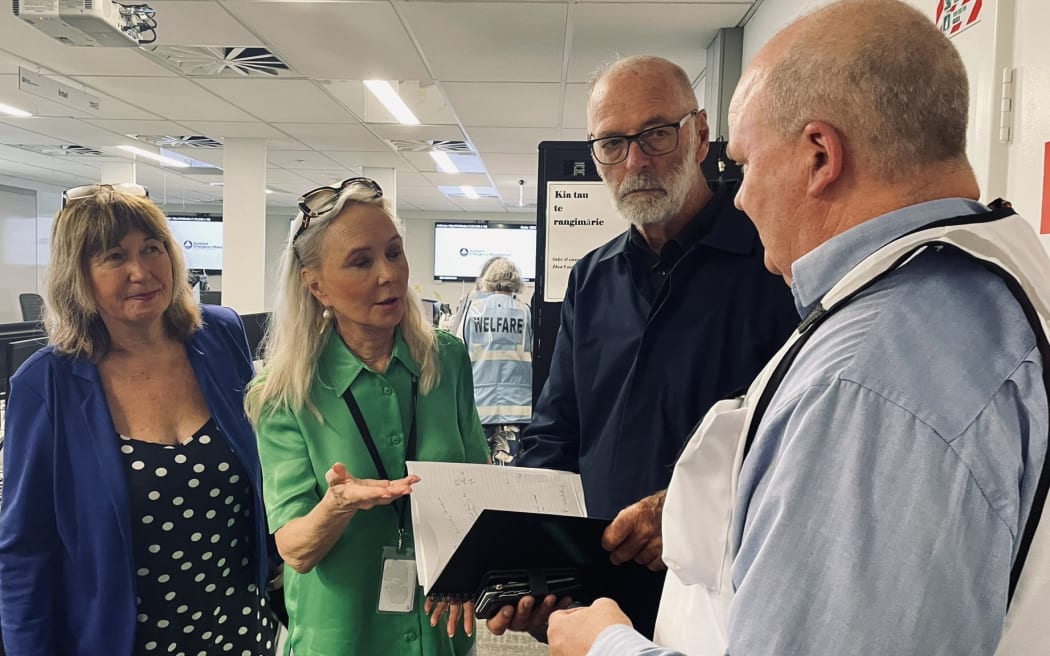 Mayor defends time taken to declare state of emergency
The state of emergency in Auckland was declared about 9.30pm — with heavy rain and strong wind starting in the region since early morning on Friday.
Asked if it should have been declared earlier, Auckland mayor Wayne Brown told Kim Hill on RNZ that all resources were already being used by then and "thousands" were already helping.
"I had to wait until I had the official request from the Emergency Management Centre and the moment I got that, we were prepared, I signed it and it was put in place.
"[The state of emergency] just allowed the people that were helping to have some powers … to actually say to people that you have to go evacuate."
Emergency management managers told him that some evacuation centres were compromised, but that did not have anything to do with the time taken to declare the emergency, he said.
"The state emergency wasn't called earlier because at that stage, my belief was … they were coping, but when they got to the stage they were being overwhelmed, when police and fire and emergency announced they were being overwhelmed, is when they recommended I declare a state of emergency.
"I was following the recommendations of the professionals."
'Record rainfall . . . in quick time'
McAnulty said once the emergency declaration was made, it meant additional resources from other regions were able to be brought in to help.
"When the weather clears, NEMA [National Emergency Management Agency] will be bringing in additional personnel up from Wellington as well," he said.
"This is record rainfall and it happened in such a quick time period. We've seen people having to abandon their cars leaving their windscreen wipers on.
"We knew it was going to be wet, and we were getting prepared for that just in case, but the level of rain in such a short period of time was not forecast."
The threshold for declaring a state of emergency depended on local circumstances and resources, he said.
"If you take, for example, a level of rainfall that might occur in Marlborough could cause damage [but] the same level of rainfall on the West Coast wouldn't cause anywhere near as much damage because they're used to that sort of rain.
"A smaller rural region with less personnel may declare an emergency earlier because they need that additional support from NEMA."
McAnulty said over the next day or two, as people came to grips with their own personal circumstances and reported any issues, that would be when authorities would have a real gauge of the damage across the city.
This article is republished under a community partnership agreement with RNZ.