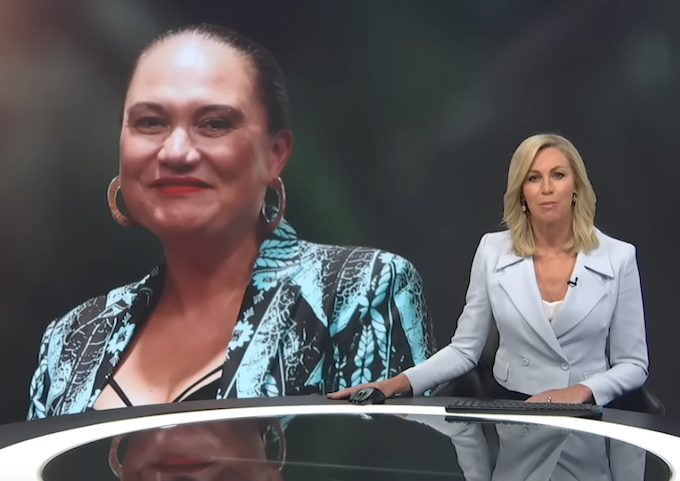 A mother, daughter of a migrant and an "OG Taranaki girl" – they are some of the ways Aotearoa New Zealand's new Deputy Prime Minister Carmel Sepuloni describes herself, reports TVNZ's 1News.
She is also the first New Zealander of Pacific Island heritage to take on the role.
Addressing reporters in the Beehive Theatrette with incoming Prime Minister Chris Hipkins on Sunday, Sepuloni said she would back Hipkins "every step of the way" and was humbled to be chosen as his deputy.
"It's very hard to fathom that a working class girl from Waitara who turned westie . . . can become the deputy prime minister of New Zealand — and now I get to back up the boy from the Hutt"
Sepuloni, who was also New Zealand's first MP of Tongan descent, was referencing Hipkins' description of himself from a press stand-up interview on Saturday, reports 1News political reporter Felix Desmarais.
On Sunday, Sepuloni said she was "proudly Samoan, Tongan and New Zealand European".
She will be the first Pacific Islander and third woman to hold the position.
She said she represented "generations of New Zealanders with mixed heritage" and acknowledged the significance of the moment to Pacific communities.
"As deputy prime minister I will continue to be focused [on] serving our communities and whānau and Aotearoa."

Carmel Sepuloni makes history.                                 Video: Television New Zealand News
She acknowledged outgoing prime minister and deputy Jacinda Ardern and Grant Robertson and said they were "big shoes to fill".
The deputy leader of the Labour Party remains Kelvin Davis.
Curated by Pacific Media Watch from Television New Zealand News.
The 'girl from Waitara' – Carmel Sepuloni makes history https://t.co/Sj5E0eGcOn

— 1News (@1NewsNZ) January 22, 2023