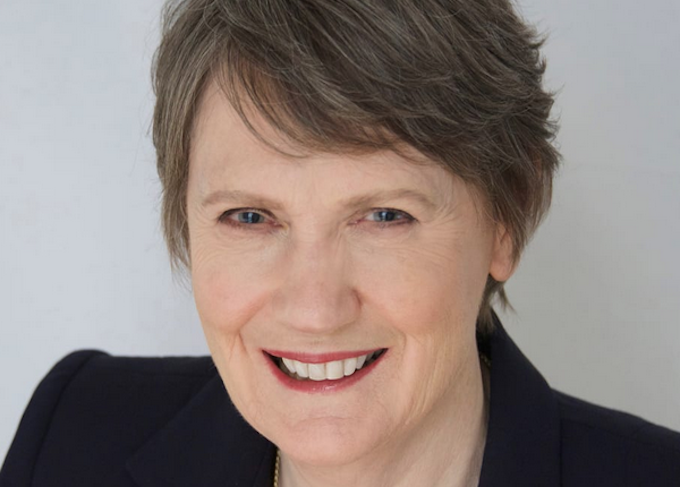 Aotearoa New Zealand has become hugely polarised and it is little wonder Jacinda Ardern has decided to call it a day, says Helen Clark.
The former New Zealand prime minister and Labour Party leader is no stranger to the ups and downs of politics. However, she said current politicians faced vitriol 24/7 thanks to social media.
She said Aotearoa was seeing some of the worst elements of US politics.
Clark, who is in Switzerland at present, said she awoke to find she had received dozens of messages on her phone and was stunned, but, after a moment of reflection, not surprised by Ardern's decision.
"I've seen the public pressures of vitriol and mouthing against Jacinda in a very, very unfair way and at some point, as she said, you're human, at some point you don't have any gas left in the tank, and she's made the call that is absolutely right for her and her family."
While Clark faced a huge amount of unpleasant criticism during her nine years as prime minister, she told RNZ Morning Report social media had given it more licence.
"The amount of anonymous trolling and venomous commentary is absolutely ghastly.
'Anti-vaxxers . . . extreme language'
"I was going through the responses to the tweet I put up and the hate brigade is out in force — the anti-vaxxers, the people calling Jacinda a dictator, really just extreme and absurd language."
In Clark's time, talkback radio was the dominant outlet for people to express hateful views, but there was not the "24-hour trolling and viciousness on social media".
Clark said she considered herself lucky to have led the country before the advent of social media which had made the role so much tougher.
She believed Ardern may have had an enjoyable summer and would have seriously considered if she could continue in the face of the antagonism she was experiencing.
The Waitangi Day barbecue had been cancelled late last year for security reasons and demonstrated the level of pressure the prime minister faced, Clark said.
Ardern's programme could not be announced in advance because of the risk of "these militia-shouting crowds turn up", she said.
"We haven't experienced this in New Zealand for the most part. We've become very polarised. We've taken on a lot of the worst aspects of American politics, I think.
'Time for society to reflect'
"So I think it is time to reflect as a society how we're letting ourselves be so divided and polarised by this."
Clark said normally mild-mannered people were proclaiming vicious views and the country did not used to be like this.
The covid-19 pandemic and the need for vaccinations had been a huge factor in the dissemination of extreme views.
Clark recalled going to school with a boy who had a withered leg, the result of polio, and there was a general acceptance of the need for vaccinations.
"It has been extraordinary to see this deterioration of basic science."
She was not prepared to say publicly who should take over as Labour leader, but she was in no doubt there were well-qualified candidates within the caucus.
This article is republished under a community partnership agreement with RNZ.