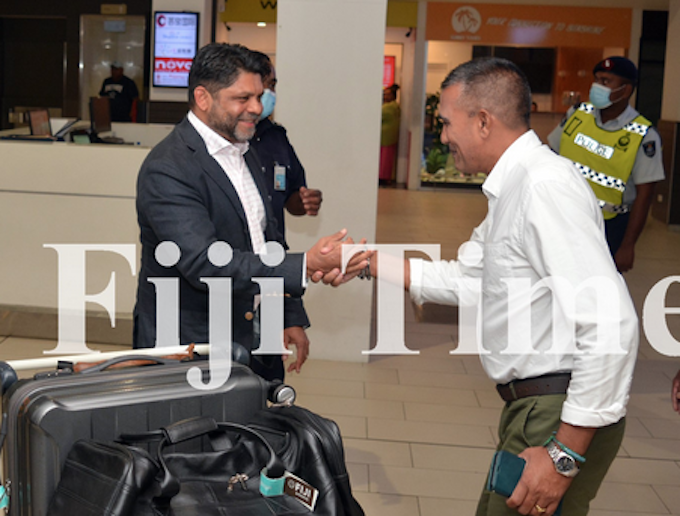 By Rakesh Kumar in Suva
A special task force from Fiji's Criminal Investigations Department (CID) is handling former attorney-general Aiyaz Sayed-Khaiyum's alleged incitement case.
Fiji Police Force chief of intelligence and investigations Assistant Commissioner of Police Surend Sami said the task force was working under the direction of the director CID.
"As earlier stated, there is a special task force that is handling this case which works under the direction of the director CID," Assistant Commissioner Sami said.
"The process of getting statements and necessary evidence continues by the investigators and once the process is completed then the next course of action will be taken.
"We do not want to pressure the investigators and must allow them to conduct their work thoroughly".
Sayed-Khaiyum arrived in the country on Thursday.
Sakiasi Ditoka, Minister for Rural Maritime Development and Disaster Management and general secretary for the People's Alliance, had filed a complaint against Sayed-Khaiyum on December 22 alleging that he had incited racial hatred and violence with his public statements at a press conference in Suva.
Rakesh Kumar is a Fiji Times reporter. Republished with permission.