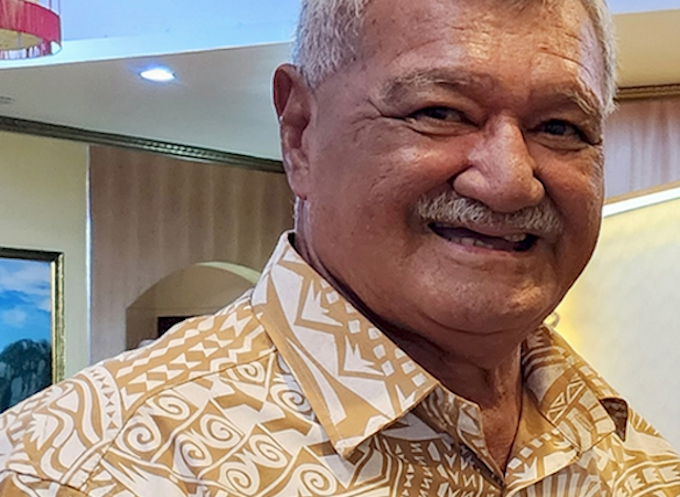 By Repeka Nasiko in Suva
Fiji was regarded a bully, flexing its muscle as a selfish and arrogant player in regional forums, claims Association of South Pacific Airlines (ASPA) president George Faktaufon.
He said he hoped Fiji would rejoin the regional aviation community with the election of the new coalition government.
Faktaufon said Fiji — through its national airline Fiji Airways — had a lot to offer to the development of the region's aviation sector.
"As one who worked for the Pacific Island region for most of my working life, it saddened me to watch Fiji slowly but surely lose its status as a credible leader in the region," he said.
"Apart from climate change, which Fiji only joined the bandwagon years after countries like Kiribati and Marshall Islands and their leaders, [former presidents Anote] Tong and [David] Kabaua, had been in the forefront in every international forum, including COP and other forums, Fiji has been seen as a bully, flexing its muscles and often regarded as a selfish and arrogant player in regional forums," he said.
"In 2022, I attended three regional high level ministerial meetings — Forum Aviation Ministerial Meeting, virtually, Forum Leaders/Private Sectors Dialogue in Suva and then the Forum Economic Ministers/Private Sector Dialogue in Vanuatu," Faktaufon said.
"In all these meetings, Fiji came out as the stumbling block to enhancing regional air connectivity with its stringent air services agreements with other PICs [Pacific Island Countries], that were not only outdated but favoured Fiji and its national airline.
"Fiji Airways has a lot to offer to other PICs and their national airlines, but it has to be in a mutual partnership.
"Fiji Airways has the resources both in expertise and also equipment that it could use to benefit other PICs as well as itself.
"It is called regional collaboration and co-operation where there are winners and no losers.
"We had done it before, with a joint lease of a B737 between Fiji Airways and Royal Tongan," Faktaufon said.
Repeka Nasiko is a Fiji Times reporter. Republished with permission.