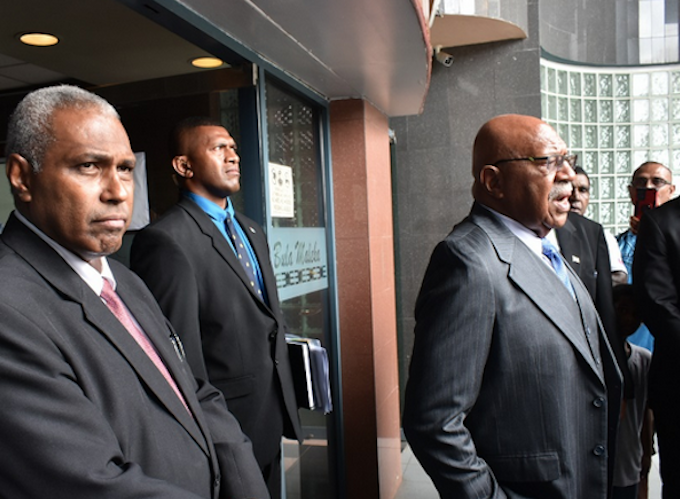 By Wata Shaw in Suva
After the termination of Qorvis Communications and Vatis, Prime Minister Sitiveni Rabuka has indicated that attention has now shifted to the state-run Fiji Broadcasting Corporation (FBC) and Fiji Sun newspaper.
He revealed this while addressing the nation on Friday afternoon.
"We made it clear in our manifestos that implementation of certain promises would be dependent on the true state of Fiji's economy," Rabuka said.
"We will be conducting mandatory audits and associated checks and balances. Until these are completed, we will be curtailing what we consider to be wasteful spending in areas that are not a priority.
"We've started an investigation into what appears to be excessive spending in the Department of Information, through payments to the [US-based] public affairs company Qorvis, the local communications company Vatis, the Fijian Broadcasting Corporation (FBC) and the Fiji Sun newspaper.
"In fact, there are many looming issues to address."
He said that in the past 14 days they had made progress with ministers establishing themselves in their respective ministries.
Questions sent to FBC chief executive officer, Riyaz Sayed-Khaiyum, and Fiji Sun acting chief executive officer Rosi Doviverata remained unanswered when this edition of the Fiji Times went to press.
Wata Shaw is a Fiji Times reporter. Republished with permission.