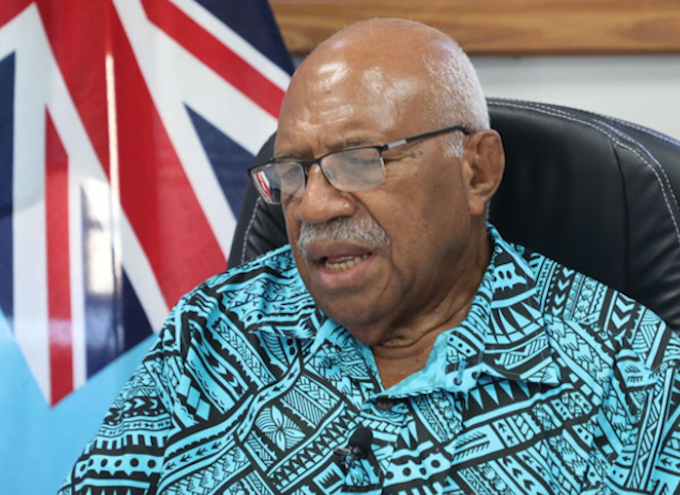 By Arieta Vakasukawaqa in Suva
Fiji's opposition leader Voreqe Bainimarama has been warned to provide evidence of allegations he has made against the coalition government or face the full brunt of the law.
Prime Minister Sitiveni Rabuka issued the warning in a national address yesterday in response to Bainimarama's claims that the situation in Fiji had deteriorated since Rabuka came into office.
Rabuka said he offered a hand of co-operation and wished to develop a positive relationship with the FijiFirst party, but Bainimarama has made it clear that he rejects the idea of both sides of Parliament working together.
"In recent days, Mr Bainimarama has been bombarding the country with lies and misinformation," Rabuka said.
"He alleges that Fiji is in some sort of crisis, that our new coalition government is engaged in repressive, oppressive conduct."
He said Bainimarama went on to claim that Fiji was reliving the "dark ages" and that families were living in fear of job losses.
He said the former prime minister had also attempted to terrify the public by trying to create racial disharmony along with former attorney-general Aiyaz Sayed-Khaiyum.
'Message for Bainimarama'
"Members of our coalition have a message for Bainimarama," Rabuka said.
"On behalf of the people, we demand specific details of reports that you have received that we have acted unconstitutionally, contrary to the rule of law and in violation of good governance, and committed other transgressions.
"If he fails to provide the details of what he has published in his attempt to smear the image of our coalition, then he and those who are working with him are going to face consequences within the law."
In a statement this week, Bainimarama claimed they had received "further reports of certain matters" that were taking place in government and that were detrimental to the Constitution, rule of law and governance.
Meanwhile, police public relations officer Ana Naisoro yesterday confirmed receiving complaints against the former prime minister, alleging his statements were inciteful.
Arieta Vakasukawaqa is a Fiji Times reporter. Republished with permission.