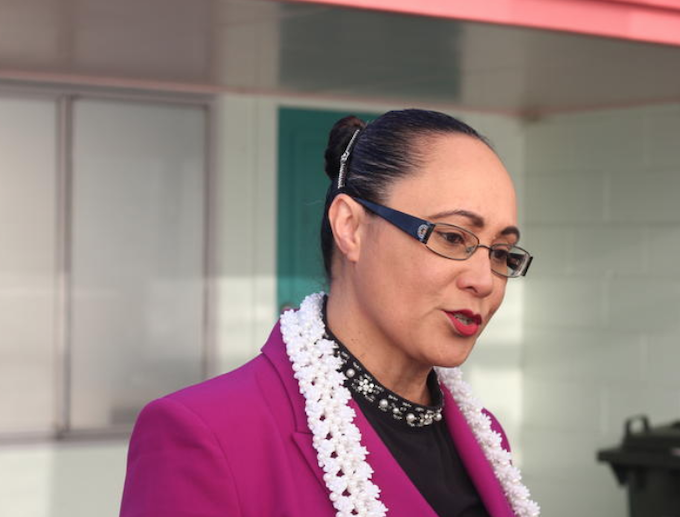 By Eleisha Foon, RNZ Pacific journalist
Tongan communities in New Zealand feel relieved to hear official information from the government of Tonga for the first time since Saturday's eruption and resulting tsunami.
The Office of Tonga's Prime Minister was able to send initial detail of search and rescue efforts and early reports of damage to the Australia High Commission in Tonga, which was then shared with the world.
Tongan-born New Zealand MP Jenny Salesa said the first information about what was happening on the ground in Tonga was a relief but also upsetting.
"It is really heartbreaking. Just reading the first official statement as well as seeing the graphic images. Tonga hasn't yet fully recovered from some of the cyclones. On top of a pandemic, there is now this twin force of natural disaster," Salesa said.
She had been in touch with many Tongans in Aotearoa since the latest news arrived.
"There is actually a sense of relief that there doesn't seem to be many more deaths reported. We know as of now, three fatalities have been reported to date. We of course still don't know the extent of the damages on the ground.
Communication hope soon
"There is some hope though that communication will be up and running pretty soon."
Salesa said it would take years for the nation to recover.
Evacuation of people on the islands of Mango and Fonoifua to Nomuka — as well as people being evacuated from the west coast of Tongatapu and the island of Atata to Tongatapu — has been underway since Sunday with confirmation there were no houses remaining on Mango and only two houses standing on Fonoifua.
The World Health Organisation confirmed the main hospital in Tongatapu was functioning.
The WHO representative in Tonga has been providing regular updates from Nuku'alofa via satellite phone to his counterpart Sean Casey in Fiji.
"The hospital in Tongatapu is functioning and there has not been an increase in presentations. The Tonga emergency medical assistance team went out on the ship with the navy to the Ha'apai group and are able to provide immediate assistance if required there," Casey said.
The WHO was lending its only satellite phone to Tongan government officials to use as well, he said.
Church support
The Church of Jesus Christ and Latter Day Saints in Tonga is providing shelter to many residents left homeless by Saturday's tsunami.
LDS Church officials in New Zealand have maintained contact with their counterparts in Tonga via satellite phone.
Pacific area leader and member support manager Hatu Tiakia said the church was actively assisting people on the ground.
"On the first night, over a thousand people used our church school in liahona, but that's just liahona. We have probably in excess of a hundred buildings or more that's being used now by the community for shelter," Tiakia said.
"They go there during the night to sleep because we have water in general for those facilities, and they return to their home to provide cleanup for their communities during the day."
Tiakia also told RNZ Pacific that aid packages were being organised to be delivered to Tonga.
This article is republished under a community partnership agreement with RNZ.