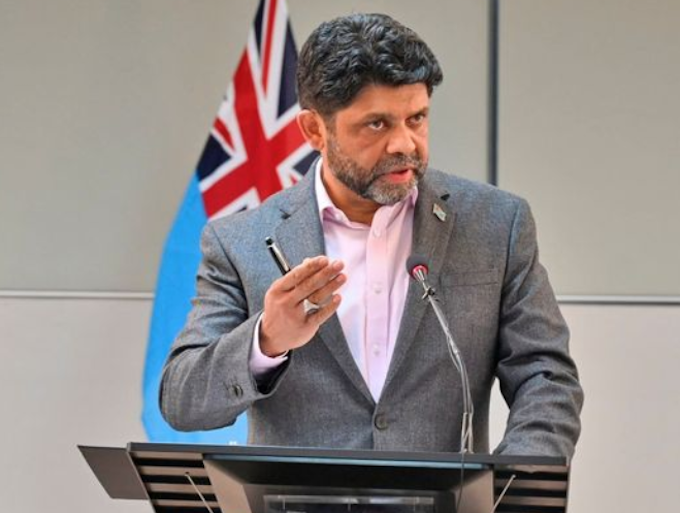 By Luke Nacei in Suva
Fiji's Department of Mineral Resources needs time to liaise with a number of agencies before emergency warnings or alerts are issued, says acting Prime Minister and Attorney-General Aiyaz Sayed-Khaiyum.
He made the comment after being quizzed on the delay in issuing a tsunami warning in Fiji following the underwater volcanic eruption in Tonga on Saturday.
The National Disaster Management Office (NDMO) issued a public advisory after 7pm on Saturday — two hours after the volcano erupted.
While many found out about the volcanic activity on social media, just as many thought the explosions were thunder.
Many living in coastal communities were also unaware the volcano was erupting — until tidal surges flooded their communities.
Sayed-Khaiyum said the Mineral Resources Department was in close contact with seismology experts in New Zealand.
He said the department was also in contact with various other international agencies for assessments, adding that it required very "sophisticated equipment to predict these things as to when it would occur".
"It is not our ability to say that this will happen in the next hour and that is something the experts will tell us, so this is why it is critically important to keep the radio on as all messages as and when needed will be given on the radio," he said.
Luke Nacei is a Fiji Times reporter. Republished with permission.