An Al Jazeera report on the undersea volcano Hunga-Tonga-Hunga-Ha'apai eruption and tsunami yesterday afternoon. Video: Al Jazeera English
Large waves in the Far North have forced 120 people to be evacuated as big swells from Cyclone Cody and the surge from yesterday's volcanic eruption and tsunami in Tonga begin to hit Aotearoa New Zealand.
A tsunami hit the kingdom after undersea volcano Hunga-Tonga-Hunga-Ha'apai erupted for eight minutes, throwing clouds of ash into the sky, yesterday afternoon.
Waves flooded the capital Nuku'alofa, where video footage has shown water engulfing buildings.
The eruptions have been heard as booms or "thumps" across the Pacific, in Fiji, Niue, Vanuatu, and in New Zealand.
RNZ listeners from Northland, to Wānaka in Central Otago have reported hearing what sounded like gunshots, loud bangs, or sonic booms.
The National Emergency Management Agency issued an update this morning after yesterday's tsunami warning that the advisory remains in place for the north and east coast of the North Island and the Chatham Islands, and has been extended to the west coast of the South Island.
Meanwhile, Cyclone Cody is expected to bring gale force winds and large swells to the eastern coast of Aotearoa's North Island over the next few days.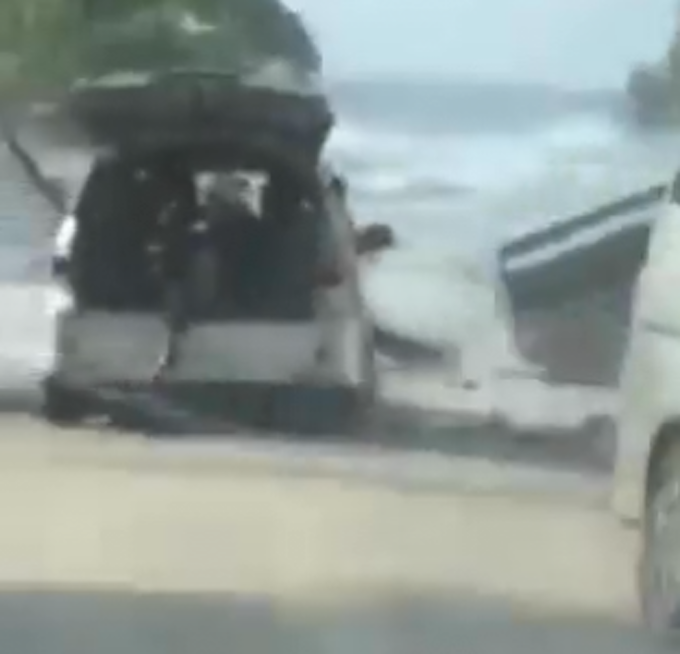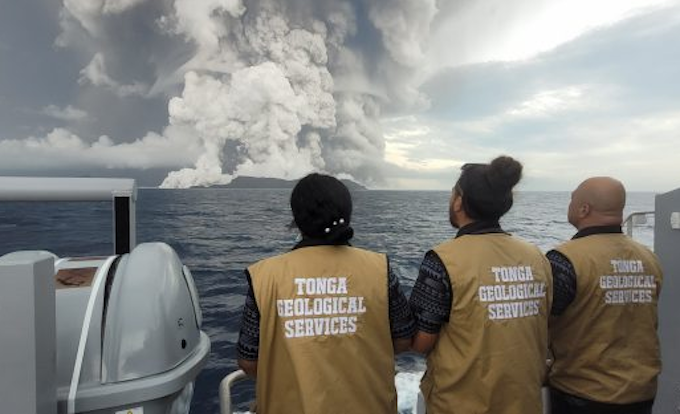 Tidal surges in Far North
Police said they received a number of reports regarding tidal surges from people based in the Far North between 11pm and 12am, including Te Rere Bay and Shipwreck Bay.
Police, Fire and Coastguard also assisted with evacuations of boats moored at Tūtūkākā Marina last night.
A number of boats and moorings were damaged by large waves washing ashore.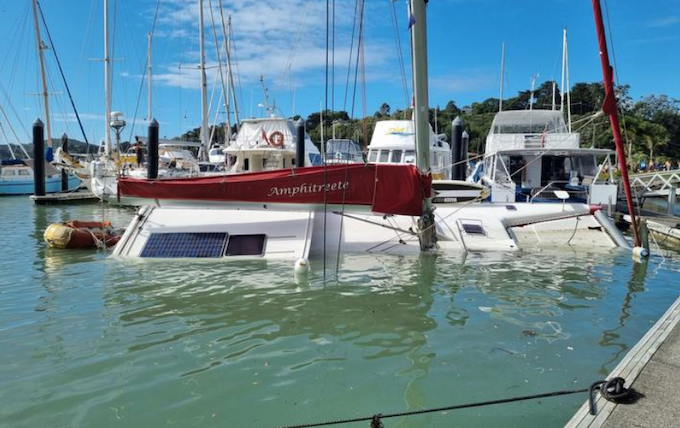 Northland Civil Defence's Murray Soljak said damage caused to boats in Tūtūkākā Marina last night were due to a single wave, however, surges along the coast were continuing at regular intervals.
A camp site at Mahinepua Bay was also inundated, about 50 people were in the camp at the time and all were accounted for.
Infrared Satellite Imagery shows how clear skies were fast replaced by the giant #eruption cloud over #Tonga in the past couple hours. pic.twitter.com/pxqA4LymlH

— WeatherWatch.co.nz (@WeatherWatchNZ) January 15, 2022
NZ Defence Force stands ready
RNZ Pacific reports there has been little contact with Tonga since the underwater eruption.
Communications with Tonga has been down since 6.30pm yesterday, with reports that power had been cut in the capital.
Tongan authorities should have a clearer picture today of the scale of the damage from Saturday's volcanic eruption and tsunami.
The New Zealand Defence Force is currently monitoring the situation in Tonga, and said it stood ready to assist if requested by the Tongan government.
Prime Minister Jacinda Ardern said "the images of the volcanic eruption in close proximity to Tonga are hugely concerning".
Posting on her social media account, she added: "Communication as a result of the eruption has been difficult, but our Defence Force team and Ministry of Foreign Affairs are working as we speak to establish what's needed and how we can help."

She said an update would be given at 3pm NZT.
This article is republished under a community partnership agreement with RNZ.
Tsunami videos out of Tonga 🇹🇴 this afternoon following the Volcano Eruption. pic.twitter.com/JTIcEdbpGe

— Jese Tuisinu (@JTuisinu) January 15, 2022