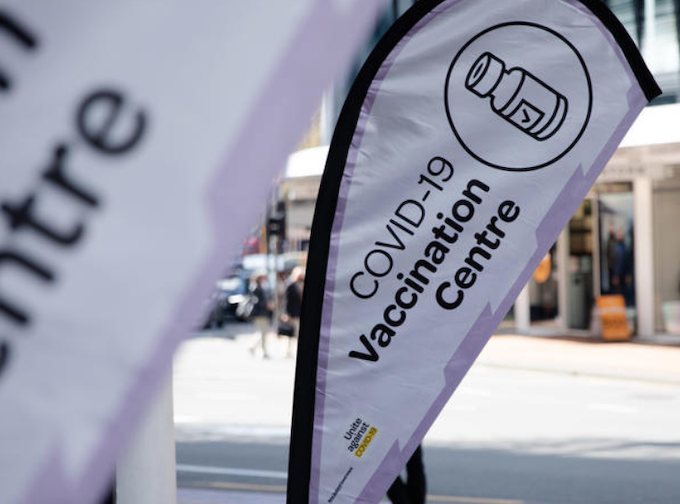 The Waitangi Tribunal has released a scathing ruling of the New Zealand government's covid-19 response and vaccine rollout, saying Māori were put at risk.
The tribunal held an urgent hearing early this month, and released its findings today.
The tribunal says cabinet's decision to go against official advice and not prioritise Māori in the vaccine rollout breached the Treaty principles of active protection and equity.
The government has said it instead opted for a whānau-centred approach.
The tribunal, in its report, said it could not understand why it would go for this against all expert advice.
While accepting a shift to the traffic light system was necessary, it found the rapid transition put Māori at risk.
The decision also put Māori health providers under extreme pressure on limited resources — pressure created by a delayed rollout, and years of chronic underfunding by the state.
It also said the Crown did not consistently engage with Māori to the fullest extent practicable on its pandemic response, a breach of the principle of partnership.
Better support recommended
It recommended better ethnicity data collection, better resourcing and support for Māori providers and communities, and a more equitable rollout for booster shots and paediatric vaccines.
Māori Council national secretary Peter Fraser described the Waitangi Tribunal report as "vindication".
Fraser told RNZ Morning Report it was a strong ruling that showed the Crown had to uphold its Treaty obligations during a pandemic.
"We want to give credit to the tribunal, they took urgency."
He said the "exceptional report" of more than 140 pages was put together in a couple of weeks before Christmas.
"It's absolutely vindicated the Māori Council."
He said he expected a difference in the paediatric vaccine rollout and booster programme.
Hopeful about new Māori Health Authority
"We are hopeful about the Māori Health Authority and we wish it was up and running now."
Interim Māori Health Authority chief executive Riana Manuel said the report's findings were not surprising.
She told Morning Report that she had been on the frontline during the pandemic, vaccinating and swabbing communities for nearly two years.
"We knew that if we didn't prioritise Māori, we were going to be having to do what we've done for the last five months, which is try and get our people back online to getting them vaccinated."
She said Māori were exposed to lots of misinformation while they waited for access to the vaccine, which had increased hesitancy.
"The problem is, though, like everybody else, we expend a lot of our time getting our people out of that misinformation mode and getting them back into those clinics.
"If we can learn to take the politics out of health and actually focus on what health requirements are … it'll bring us back to what we need to do, what the right thing is to do."
This article is republished under a community partnership agreement with RNZ.