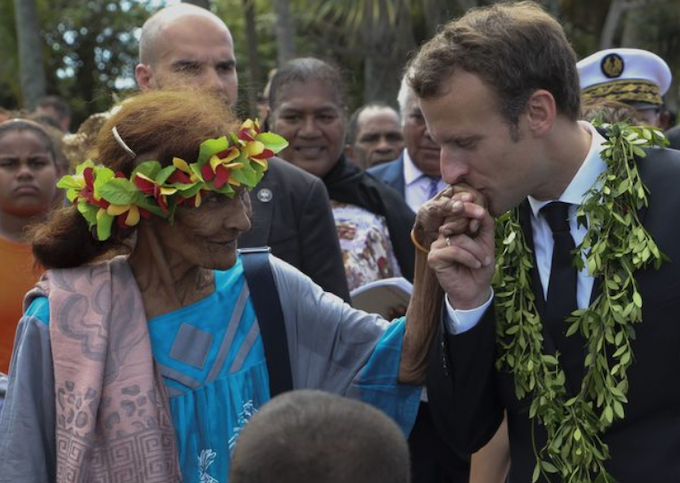 A committee has been set up in New Caledonia to support the re-election of French President Emmanuel Macron although he is yet to announce whether he will again seek office next April.
The committee is headed by the mayor of Noumea Sonia Lagarde, who said Macron's support for New Caledonia had been "flawless".
More than 96 percent voted against independence in last Sunday's vote, which was boycotted by the pro-independence camp because of the impact of the pandemic.
She said that if New Caledonians voted in three referendums to stay with France, it was due to Macron's commitment.
However, in both the previous referendums in 2018 and 2020 contested by the pro-independence supporters, the defeat in the plebiscites was narrow, with only 10,000 votes separating the two sides last year.
In 2017, in the decisive second round of the last presidential election, Macron secured 53 percent of New Caledonia's votes against 47 percent for Marine Le Pen of the National Rally.
In the mainly anti-independence Southern Province, only 46 percent voted for Macron.
In the first round, he came a distant third behind Francois Fillon and Le Pen, with just 13 percent support.
French military vehicle vandalised
A French military truck has been destroyed in an arson attack in the north of New Caledonia.
Prosecutors say two individuals carrying a canister of petrol entered a parking area in Poindimie and set the truck alight.
Another vehicle had been doused with petrol but the two were chased away by an officer on guard before they could set it on fire.
He used an extinguisher to prevent the rest of vehicle park catching fire.
Prosecutors say investigators are being sent from Noumea to track down the two suspects.
If caught and convicted, they risk jail terms of up to 10 years.
This article is republished under a community partnership agreement with RNZ.