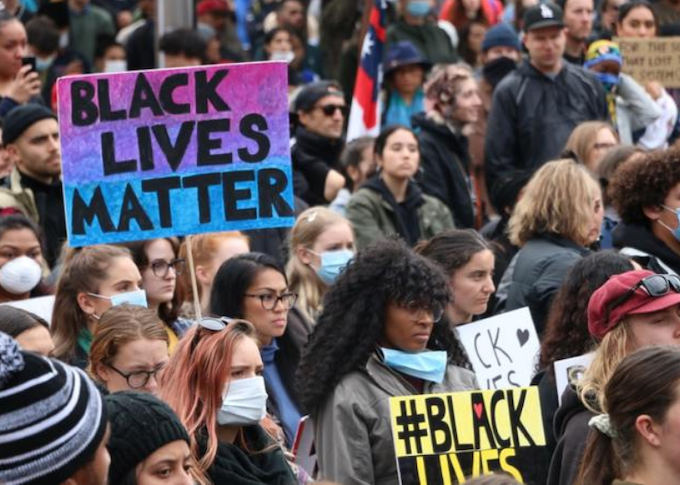 By RNZ News
The organisers of Black Lives Matter protests in several main centres will not be prosecuted.
On Monday, thousands gathered at several events around the country for Black Lives Matter marches in solidarity with protesters in the United States after the police killing of George Floyd.
The protests prompted calls from Deputy Prime Minister Winston Peters to prosecute the event organisers for flouting alert level 2 rules around social distancing and mass gathering rules.
READ MORE: US protesters defy curfew as Trump decries 'lowlifes'
National Party leader Todd Muller told RNZ he thought the Black Lives Matter protests made a mockery of the Covid-19 alert levels and accused the government of sending mixed messages.
Assistant Commissioner Lauano Sue Schwalger said police would speak to organisers to set clear expectations for any further protests.
She said organisers made an effort to ensure participants complied with level 2 rules, such as providing hand sanitiser and encouraging people to maintain social distancing.
"It was an unfortunate reality, with the numbers of people who attended, that this quickly became impractical."
Schwalger said police always acted in accordance with the situation at hand.
"In these circumstances, it was probable that attempts to enforce alert level 2 would have caused tension in an otherwise peaceful protest, without being effective to enhance physical distancing, given the numbers in attendance."