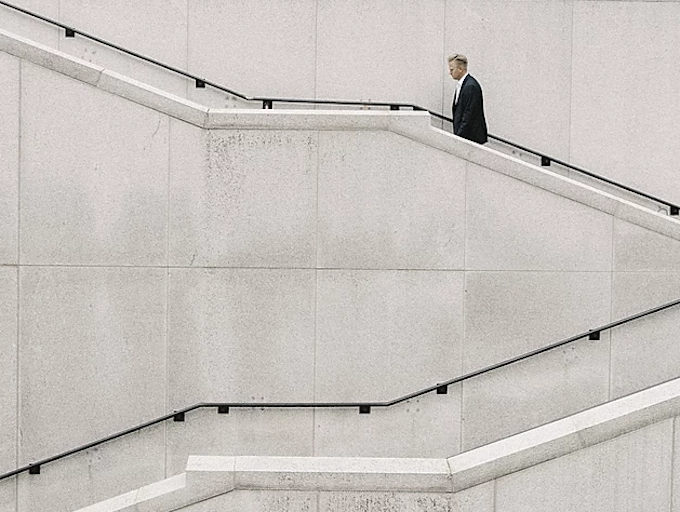 It's only been a year and half since I started university, but sometimes that's enough time to realise more about the world than you could ever imagine. For me, the biggest thing, the one thing intertwined into every part of my life, is privilege.
I'm a white male, and if society loves anything, it's straight white males. It was only when I left my all-boys high school that I became aware of the licence that my physicality held. It seemed so normal to me at the time, so much so that I never had the tendency to question or reflect on my own privilege.
But in my day to day life, I continued winning the lottery.
READ MORE: New Zealand as a village – our people
I think an important place to start on a topic like this is representation. Not just the statistics around what percentage of the population is Pākehā, Māori, Pasifika, Asian and Middle Eastern, along the many other ethnic backgrounds in Aotearoa, but also what we, as individuals represent, as well as how we present society.
Last year we saw Statistics New Zealand release a report that reflected NZ diversity in the form of a 112-person village. The village was composed of 17 individuals having a Māori ethnic background, 70 with European, 15 Asian, 8 Pacifica, and 2 from the rest of the world.
Of course, this representation is not going to be the same across all areas of society, but it could be a hell of a lot better.
When it comes to making change, for me it is in my career choices. I want to represent my country, whether it's at an embassy, working as a journalist or even a business leader. Yet I remind myself that if New Zealand society is going to have good representation across the board, it probably shouldn't be me. Because there's 1001 white men in business suits already 'representing' New Zealand.
How many cared about Ihumātao?
You've got to ask, how many of them cared about Ihumātao, and if they were representing that struggle? Representation in New Zealand is always going to be difficult, especially in areas such as Auckland and Wellington which are melting pots of culture with so much to represent.
So, as students going into the workforce,remember you bring a new perspective, which also comes with great power. It is vital to keep both your privileges in check and that of your peers, while also putting in the effort to make sure diversity is celebrated.
While that is all about under representation, which is not amazing, the statistics around over representation are far more shocking. In 2019, 51.8 percent of the prison population was Māori, while they only make up 14.6 percent of the population.
Since the English arrived in New Zealand, anyone who they considered different has been on the backfoot, with a lack of acknowledgement of minority and indigenous ideology and way of life.
In saying this, it is important to remember these are not the only populations within Aotearoa; with our country being exposed to globalisation we have seen an influx of diversity and culture. One of these major ethnic groups is the Asian population, which includes a number of ethnicities, such as Chinese, Indian, Filipino, Sri Lankan, Singaporean and Malaysian among so many more.
The Chinese population particularly have a stronger representation in New Zealand in good light as well as not so good. With history in gold mining in Arrowtown, having the longest running produce stores in the country, as well as running so many other small businesses, it is truly saddening to see xenophobia still so present in New Zealand when they are part of the backbone that our country depends on.
With the Asian population expected to rise above 1 million by 2038, we will need to be able to embrace this past by eating sushi for lunch and going to the lantern festival, instead realising terms such as "token Asian" are outdated and inaccurate which instead facilitate casual racism.
Pride in being multicultural but …?
New Zealand may pride itself on being multicultural and accepting, but all it takes is a quick scroll down a New Zealand Herald article about welfare issues to see Pākehā Privilege. And many of you, including myself, realise these people are our grandparents or maybe even our parents.
If they're as bad as my grandmother, they'll say they can't understand someone on the phone who has an accent which isn't from a country where English is their first language. Racism is still very much a problem in New Zealand, whether it is ingrained into our history due to the land wars, or it's taking clothing of traditional significance and incorporating it into everyday life without recognition (kimonos as dressing gowns, for example). These everyday events may seem harmless at the time, however research has shown these can slowly but surely build up to oppression, discrimination and violence without recognition and intervention.
This is how events such as the Christchurch attacks happen. While they weren't an accurate representation of the Pākehā population, just imagine if he had been of any other ethnicity. Imagine what would have been different in the media. Imagine what my grandparents would have said. This can all go unchecked, and that's what unrecognised white privilege can look like.
I think it's also important to point out Pākehā Privilege is part of New Zealand culture, whether we like it or not, and because it's part of daily life for many, it goes unrecognised as culture. And it's not as simple as saying to someone "hey this is your culture, also guess what, it's done a lot of damage."
Culture among white people is thriving, but because of the dominance of Western society, we just don't see it. Hence, we get the "white people have no culture" comments, but we also get ones about Karen's and typical middle-class white dad jokes, and whether you like it or not, that's part of it.
If society, particularly in New Zealand, is going to progress, we need to recognise where Pākehā stand in relation to the rest of New Zealand and why. But as many things go, small things at a young age will go far.
What would things look like if we looked past just Pākehā and Māori culture at school, but also a number of others which are now prominent in Aotearoa? What if we saw more incorporation of Māori schools of thought into business on a managerial level? What if this also applied to the government with a greater recognition of Te Tiriti o Waitangi?
We operate in systems that are westernised
We currently operate in systems that are westernised, because that was version 1.0 that was brought to Aotearoa by colonists. But with so much more here now, what is there to stop us from growing and expanding and reaching 2.0?
I've covered a miniscule amount of information surrounding society in New Zealand, but if there's anything I want you to take away from reading this, it's that if you are Pākehā, or even just have white skin, recognise your privilege on a constant basis, and use it to help others.
I've been given a lot of opportunities while I've been at university, and while I've worked hard, I still think about how other factors may have played a part. And while this has focused on Pākehā Privilege, think about what other privileges you may have and how they play a part in your life.
Talk with those who you consider "other" instead of the same, find out where people's viewpoints stand and why. You never know, you might learn a thing or two.
James Tapp is a Bachelor of Communication Studies and Bachelor of Business conjoint student at Auckland University of Technology, majoring in international business and advertising creativity. He is also producer of the Pacific Media Centre's Southern Cross radio programme on 95bFM. This article was first published in the AUT student publication Debate and is republished here with permission.