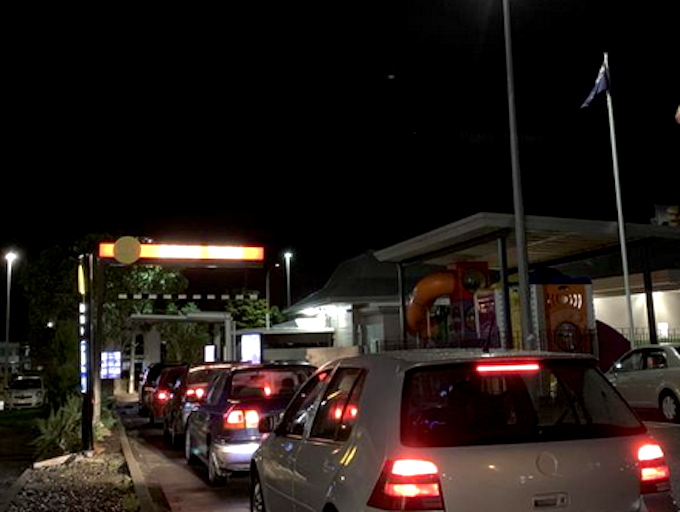 By RNZ News
Hundreds of thousands of New Zealanders are returning to work today under eased level 3 restrictions – and some are queuing in long lines for takeaways on the way.
New Zealand has moved to alert level 3 after five weeks of level 4 coronavirus lockdown, reducing restrictions on businesses and schooling.
An estimated 400,000 people are returning to work today.
READ MORE: Al Jazeera coronavirus live updates – Confirmed cases top 3 million worldwide
More than 1000 road and rail workers are back at work.
KiwiRail is re-starting work on most of its projects, including the Kaikōura rebuild and Wellington metro upgrades. Work on Auckland's City Rail Link underground is also re-starting.
There were were long queues this morning for the first takeaways in weeks.
This article is republished by the Pacific Media Centre under a partnership agreement with RNZ.
If you have symptoms of the coronavirus, call the NZ Covid-19 Healthline on 0800 358 5453 (+64 9 358 5453 for international SIMs) or call your GP – don't show up at a medical centre.