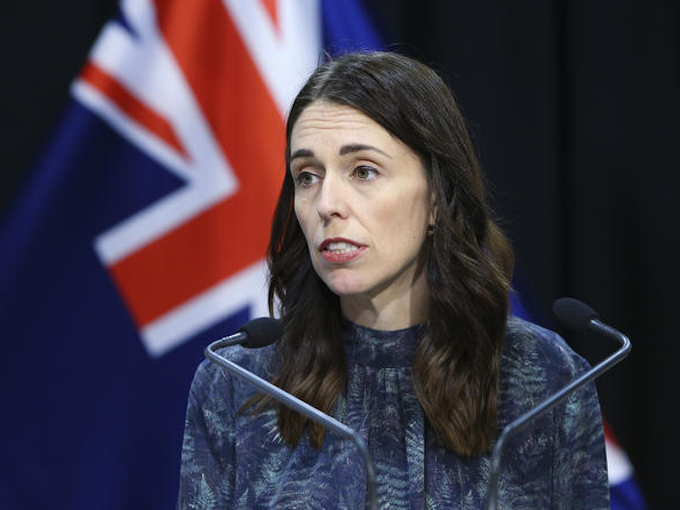 By RNZ News
Data to determine if community transmission of Covid-19 is occurring in New Zealand will be a big factor in tomorrow's decision on whether to extend the level 4 lockdown.
At a media briefing this afternoon, Director-General of Healt h Dr Ashley Bloomfield reported nine new cases of Covid-19 in New Zealand. All were linked to existing cases.
There were now 18 people in hospital, including three in intensive care, with two in a critical condition, while more than 4000 tests were processed in laboratories yesterday. Dr Bloomfield also confirmed a death that occurred in Invercargill last week was a Covid-19-related death, taking the total to 12.
READ MORE: Al Jazeera coronavirus live updates – Turkey overtakes Iran with highest Middle East cases
Dr Bloomfield said there had been wider testing in the community in the past week to determine if there was any community transmission. So far all tests had returned negative results. Random testing will continue next week.
Prime Minister Jacinda Ardern said Cabinet would be meeting at 10.30am tomorrow to discuss the current level 4 lockdown and whether it would continue beyond Wednesday midnight. A decision would be announced at 4pm.
Ardern emphasised one aspect of the criteria informing Cabinet's decision to move to level 3 would be that Dr Bloomfield was satisfied the virus was not spreading in the community and going undetected.
There would need to be sufficient data to satisfy experts that this was unlikely.
Linked to existing cases
Dr Bloomfield confirmed the vast majority of cases recorded in the last three weeks were linked to existing cases.
Other data would need to show contact tracing was sufficient and rigorous, border restrictions, quarantine and self-isolation were robust and adhered to, and that there was capacity in the health system, including the workforce and PPE.
Ardern said New Zealand's health system could now cope with the virus.
"Our strategy has meant that everyone can get the care they need, no matter what, and we've managed to do that because of the strategy all New Zealanders have adopted," she said.
Dr Bloomfield said New Zealand "was on a pathway" to a "gold-standard" contact tracing system, which meant officials would be able to trace 80 percent of people within three days.
Officials hoped the contact tracing system would be up to this standard within the next week.
Work was underway on a contact tracing app, but it would only ever supplement the work officials did in contact tracing, so will not be part of the criteria considered when Cabinet deliberates moving to level 3, Ardern said.
Border measures 'sufficient'
New Zealand's quarantine and border measures were thought to be "absolutely" sufficient to move into level 3.
"They're very, very rigourous. We have currently 1601 individuals who are in facilities managed by the government," she said.
Some of these individuals are in strict quarantine.
Cabinet would also look at the effects of the economy and whether people were following the current rules tomorrow.
The prime minister personally thanked businesses for keeping their staff employed and connected to work.
"We are in this together because that is the only way this will work, but I do want to say thank you for your efforts and I know New Zealanders will keep acting together to stay safe."
One hundred and thirty one health care workers now make up probable or confirmed cases. Fifty percent of them were infected in the workplace.
"I want to acknowledge we have been successful to date at rolling out our plan, because we've had a plan and we've stuck to it and we've done it together," Ardern said.
There were 371 breaches of the lockdown in the past 24 hours to 8pm last night, with 321 prosecutions overall.
Level 3 would not return to pre-Covid-19 life for anyone, Ardern warned.
This article is republished by the Pacific Media Centre under a partnership agreement with RNZ.
If you have symptoms of the coronavirus, call the NZ Covid-19 Healthline on 0800 358 5453 (+64 9 358 5453 for international SIMs) or call your GP – don't show up at a medical centre.