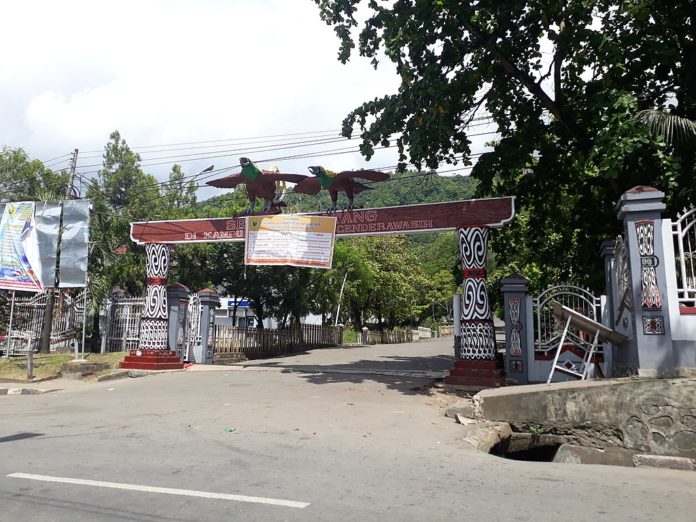 Pacific Media Watch Newsdesk
At least 32 people have been killed and scores more injured in Papua amid fresh protests against racism and police persecution, reports Al Jazeera.
In the regional capital of Wamena, 28 people, including 16 non-Papuans were reportedly killed when protestors torched buildings and damaged property in response to claims that a school teacher used racial slurs against a student.
Police have called the claims – which spread rapidly thought SMS messenger – a "hoax".
READ MORE: Papuans raise Morning Star flag in Jakarta, burn Jayapura buildings
While reports have been mixed as to the cause of the deaths, the Indonesian military have said that people had died while trapped in burning buildings or "hacked to death."
However, both Al Jazeera and RNZ Pacific have reported that police opened fire on the demonstrators, with one source telling Al Jazeera that his friend had been shot in the chest.
Most of the 700 people brought it for police question have been released.
The reports come after a relative quiet period following the violent unrest that gripped the region in late August.
Meanwhile, at least four people have died in the provincial capital of Jayapura, after police attempted to move a student solidity demonstration at Cendrawasih University.
According to The Jakarta Post, the students were taking refuge in the university auditorium when police and military personnel "besieged it" and ordered the students to leave in an orderly manner
The BBC reports that when moved outside, the students began attacking military personal who opened fire in response.
Three Papuans and one solider were killed in the fray.
According the RNZ Pacific, many of the students had recently returned from other parts of Indonesia amid safety concerns following the August unrest, which was also in response to racism and abuse.
Police and military have continued to levy blame at pro-independence groups and leaders such as Benny Wenda for stirring these recent protests, which they claim are inflamed by the spreading of fake news or "hoaxes".
Indonesian President Joko Widodo has urged Papuans not to be seduced by the "hoaxes" and the internet has been cut off in Wamena to prevent them spreading some three weeks after it was restored following the previous unrest.