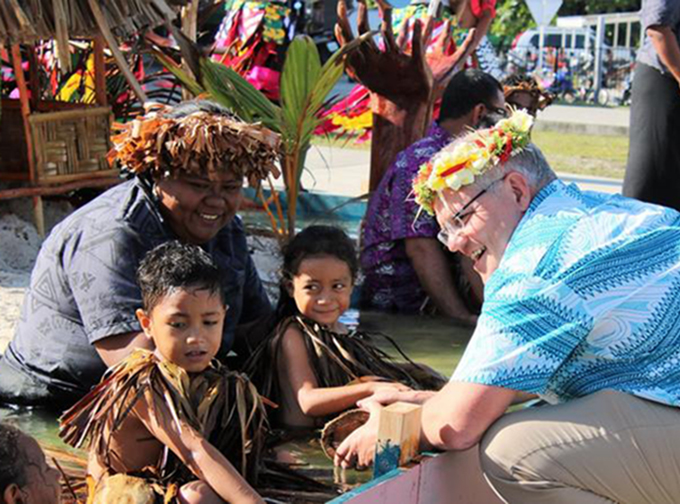 By RNZ Pacific
Australia looks to have succeeded in watering down language on climate change in the communiqué of today's Pacific Islands Forum leaders' summit in Tuvalu.
Small Pacific states sought firm commitments from developed countries to stop global temperatures rising by more than 1.5 degrees this century.
Pacific Islands leaders also wanted a commitment towards an end to the use of coal.
READ MORE: Relocation for 'sinking islands' cheaper but 'we're staying', vows Tuvalu PM
But it is understood references to a climate crisis have been removed, and Forum members are instead being asked to "reflect on" the UN Secretary-General's call to phase out coal.
While fishing at dawn this morning, Tuvalu Prime Minister Enele Sopoaga said the situation would most likely be referred to as a "climate reality".
Leaders of the Forum's 18 states and territories are currently in a retreat debating what the final communiqué will be.
It will be tonight before a final version is released.
This article is published under the Pacific Media Centre's content partnership with Radio New Zealand.