Pacific Media Centre Newsdesk
An influential warlord in PNG's Hela province has handed himself in to security forces in the wake of mass killings last month, reports The National.
Libe Koi of Pujaro village in Tagali surrendered himself and apologised to the people who have been affected by the tribal fighting in the Highlands region.
Last month at least 20 people, including two pregnant woman, were killed in two seperate inter-tribal attacks.
READ MORE: Bryan Kramer: PNG 'merciless' payback killings have changed everything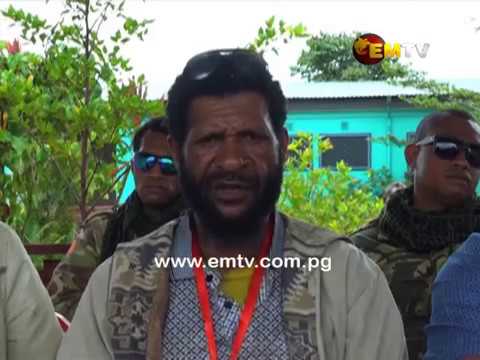 Koi also urged two other warlords still in hiding to come out before he exposed them.
"I appeal to two other warlords in the recent massacre to surrender themselves and weapons because I will disclose their hideouts (if they fail to surrender)," he said
"If I can surrender myself, why don't you two also come out for us to find an amicable solution to restore peace and harmony in Hela?"
He described his part in the fighting as retaliatory between himself and another warlord known as Okiru over the past six years, and his actions were in defence of his family.
However, during a televised news conference, EMTV reported him saying that after two decades he was tired of the conflict and wanted an end to it.
While he didn't claim responsibility for last month's massacre, his translator, Hela Province deputy provincial administrator Eddie Yuwi said that he knew the two warlords involved and was handing himself in as an example.
WATCH: Libe Koi urges other warlords to hand themselves in
He also threatened to reveal the location of the warlord's arms and ammunition depots, reported the PNG Post-Courier.
Hela police commander chief inspector Teddy Agwi has called on the other fighters to surrender to police, saying that the prolonged fighting had shut down schools, hospitals and disrupted the normal way of life in the region.
The developments in Hela have come in the wake of announcements from both the PNG government, police force and the UN that they will increase presence in the Highlands and take an active role in addressing tribal conflict.