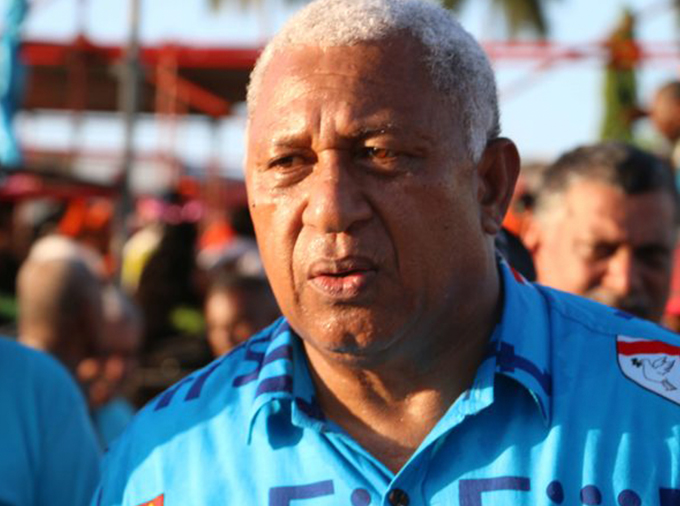 By RNZ Pacific
Pacific leaders have declared a climate crisis in the region and are demanding an end to coal mining.
The declaration was signed by several regional leaders at the Pacific Islands Development Forum in Fiji on Tuesday.
The declaration expressed grave concerns about the impacts the climate crisis will have on the Pacific.
READ MORE: Australia has a 'moral responsibility' to planet, says Marape
In it, the Pacific Islands Development Forum called on governments of countries with high carbon emissions to stop hindering climate change efforts.
It also demanded all coal producers immediately stop any new coal mining and phase out all existing production over the next 10 years.
The declaration asked the development forum's 14-member states to immediately end subsidies on fossil fuel production.
Echoing 2018's Boe Declaration from the Pacific Islands Forum, Tuesday's declaration affirmed "that climate change poses the single greatest threat to the human rights and security of present and future generations of Pacific Island peoples".
The move was welcomed by environmental non-profit 350.org, with founder Bill McKibben calling it a "very powerful manifesto".
"The election, in the Pacific, of the government of Australia that continues to want to expand coal mines is a slap in the face to everyone else in that region and in the world," he said in a videoed statement.
Meanwhile, Fiji's Prime Minister said Pacific leaders should accept nothing less than concrete commitments to cut emissions at next month's Pacific Islands Forum Summit.
Frank Bainimarama will be attending his first summit since 2008.
Fiji was suspended in 2009 and Bainimarama said he would stay away until New Zealand and Australia were no longer full Forum members.
In a speech at the Pacific Islands Development Forum – which was set up by Fiji after its suspension – Bainimarama said the region cannot accept any watered-down commitments.
At last year's forum, Australia was exposed as having attempted to water-down a resolution that declared climate change the region's greatest security threat.
Bainimarama said the region needs greater commitments from the region's bigger neighbours, hinting at Australia and New Zealand.
"Fiji and the Marshall Islands have already announced our intention to revise our own nationally determined contributions, and I urge this … membership to do the same and demand the same from the more developed economies, including and especially our large neighbours in the Pacific.
"We should accept anything less than concrete commitments to curb greenhouse gas emissions in line with the most ambitious aspirations of the Paris Agreement. We cannot allow climate commitments to be watered down at a meeting hosted in a nation whose very existence is threatened by the rising waters lapping at its shores."
This article is published under the Pacific Media Centre's content partnership with Radio New Zealand.