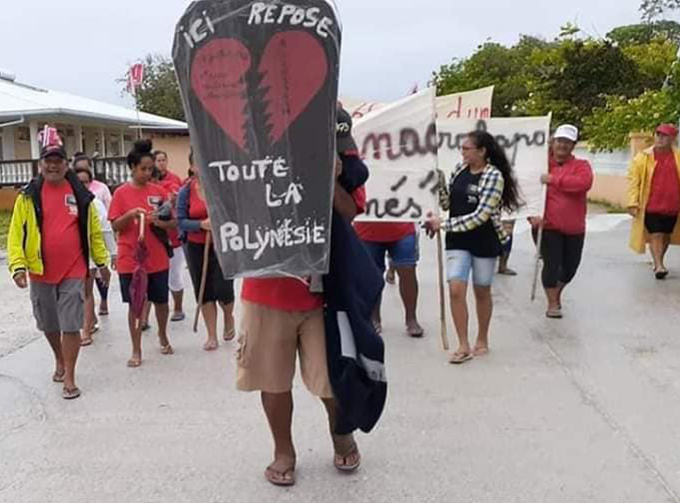 By RNZ Pacific
An estimated 2000 people have joined a march in French Polynesia this week to mark the 53rd anniversary of France's first atomic weapons test in the Pacific.
The first test was on July 2, 1966, after nuclear testing was moved from Algeria to the Tuamotus.
Organisers of the Association 193 described it as a "sad date that plunged the Polynesia people into mourning forever".
READ MORE: The effects of the French nuclear tests in the Pacific are still reverberating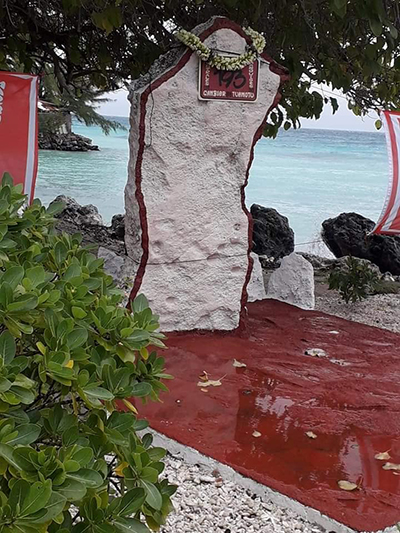 The test on Moruroa atoll was the first of 193 which were carried out over three decades until 1996.
The march was to the Place Pouvanaa a Oopa honouring a Tahitian leader.
The march and rally were called by test veterans' groups and the Maohi Protestant church to also highlight the test victims' difficulties in getting compensation for ill health.
After changes to the French compensation law, the nuclear-free organisation Moruroa e Tatou wants it to be scrapped as it now compensates no-one.
The Association 193 said it was withdrawing from the project of the French state and the French Polynesian government to build a memorial site in Papeete, saying it will only serve as propaganda.
Apart from reparations for the victims, the organisation wants studies to be carried out into the genetic impact of radiation exposure.
This article is published under the Pacific Media Centre's content partnership with Radio New Zealand.