By RNZ Pacific
Murder charges have been laid in the case of the French Polynesian journalist Jean-Pascal Couraud, who vanished in 1997.
The accused are Couraud's ex-partner Miri Tatarata and a friend, Francis Stein, who are said to have had an affair at the time.
The two, who are both top officials in the French Polynesian administration, were charged after being detained for two days of interrogations.
READ MORE: Walter Zweifel feature on the background to the case of "JPK"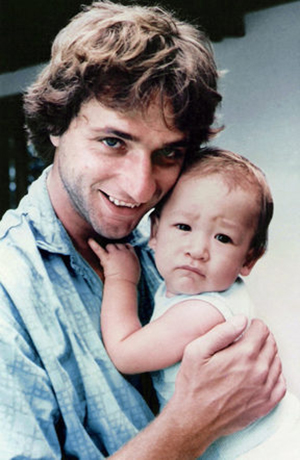 French Polynesian journalist Jean-Pascal Couraud, who disappeared 20 years ago, was believed to be investigating links between Gaston Flosse and French President Jacques Chirac.
The pair have been released but are under judicial control pending further action.
Tatarata's lawyer has described the murder charge as scandalous.
Reports say the two accused have given conflicting accounts of the day when the journalist, known locally as "JPK", was last seen.
Courarud was famous for researching the affairs of the then-strongman and territory president, Gaston Flosse, who ruled a militia known as the GIP.
Read more about the 1997 disappearance of Jean-Pascal Couraud.
An investigation was first opened in 2004 after a former spy claimed that Couraud had been kidnapped and killed by the GIP, which dumped him in the sea between Mo'orea and Tahiti.
Murder charges against two members of the now disbanded militia, the GIP, were dismissed five years ago, after incriminating wiretaps were ruled inadmissible because they were obtained illegally.
This article is published under the Pacific Media Centre's content partnership with Radio New Zealand.