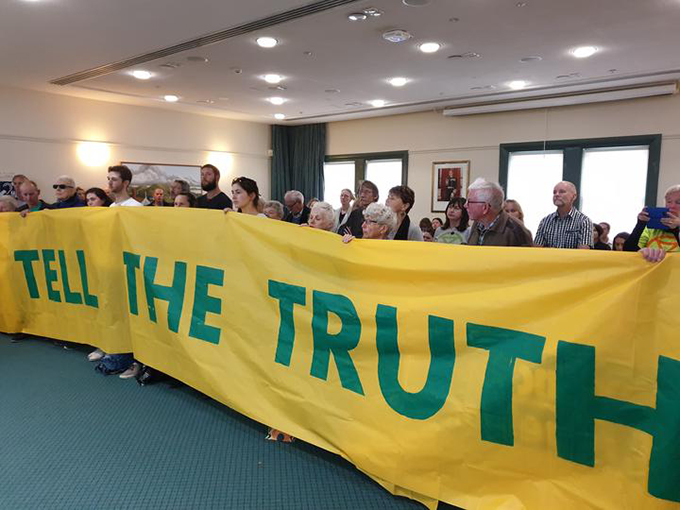 By RNZ News
Auckland Council has declared a climate emergency after an Environment Committee meeting today.
The council's motion was passed unanimously and was met with applause from activists in the packed public gallery.
Activists had told committee members many of them would be voting this election and their votes depended on what councillors would decide.
READ MORE: UN Security-General tells youth be 'noisy as possible' on climate change
Waiata Rameka-Tupe from the group Climate Conscious Mana Rangatahi brought a stuffed New Zealand sea turtle to the table with her, saying it had died because its stomach was filled with plastic.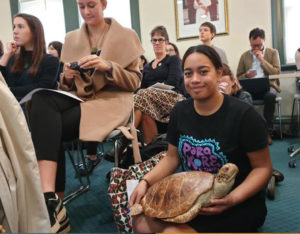 Rameka-Tupe said her group was excited the council had made the declaration but warned it would be watching carefully to see if they followed up with action.
Representing the school climate strikers, Generation Zero's Sidd Mehita put the council on notice if they wanted their votes.
"We need to see you have skin in the game," he said.
It was not just young people speaking today, with activist Rosie Gee telling the council it was time to stop using soft words like "encourage" when it comes to making change.
Policy change was the best way to limit climate change and it was needed now, she said.
The Environment Committee includes every member of the council, so its decisions are binding immediately without having to go through further council processes.
In a press release, the council said the declaration meant it was committing to:
Robustly and visibly incorporate climate change considerations into work programmes and decisions.

Provide strong local government leadership in the face of climate change, including working with local and central government partners to ensure a collaborative response.

Advocate strongly for greater central government leadership and action on climate change.

Increase the visibility of our climate change work.

Lead by example in monitoring and reducing the council's greenhouse gas emissions.

Include climate change impact statements on all council committee reports.
Councillors also voted that all reports presented by staff to decision making committees should include a climate impact statement.
All supported the declaration, but several said the council did not have a handle on the problem and would need to make major, concrete changes if the declaration was to be meaningful.
This article is published under the Pacific Media Centre's content partnership with Radio New Zealand.