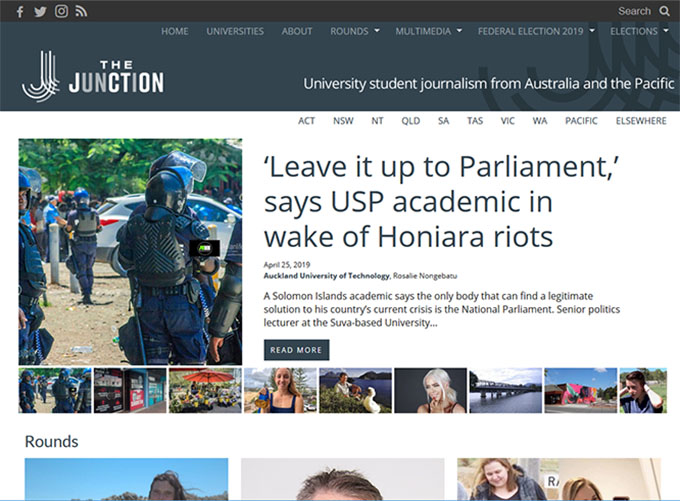 Pacific Media Watch Newsdesk
Students enrolled in journalism programmes around Australia are working on the first national
student election broadcast for the 2019 election, underpinned by a generous contribution
from the Judith Neilson Institute for Journalism and Ideas.
Academics from more than 20 universities – many of them also seasoned journalists – are
guiding students in their coverage of the national election with stories on targeted
electorates being published on The Junction.
Student reporters are also preparing for a live television program, Election 2019, broadcast
on Melbourne-based community TV station Channel 31 from 6 pm (AEST) on May 18.
READ MORE: About The Junction student journalism mission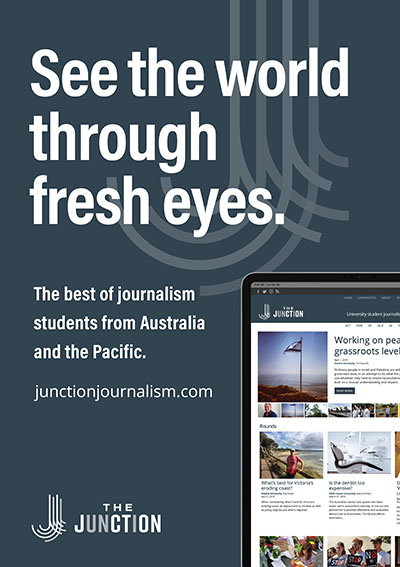 Auckland University of Technology's Pacific Media Centre is also a partner in The Junction, with students providing coverage of the recent general elections in Fiji and the Solomon Islands, and the independence referendum in New Caledonia.
The Australian Election 2019 TV programme will be relayed to Adelaide and Perth, as well as CBAA's network of radio stations.
Their stories and pre-election training materials are also being livestreamed via The
Junction's Facebook page.
The Junction is a project of the Journalism Education and Research Association of Australia (JERAA).
Website coverage
The Junction editor, Associate Professor Andrew Dodd of the University of Melbourne, is overseeing the website coverage, while the television coverage is being led by Phil Kafcaloudes of RMIT.
"The Junction allows university journalism schools in Australia and the Pacific to work together on all sorts of reporting projects," Dr Dodd said.
"Our 2019 election coverage demonstrates how we collaborate to bring new perspectives to
important topics for the benefit of student reporters and public audiences."
President Dr Alex Wake said the project showed the collegiality of Australian journalism
academics.
"JERAA's number one aim is to raise the standard of teaching in journalism in Australia, and
what better way to teach students than by producing important stories in a live-to-air
format for television and online."
The programme will be hosted by two students, Rachel Merritt from RMIT University and Ari
Balle-Bowness from Griffith University, alongside experienced television guest
commentators Paul Strangio and Mary Delahunty.
Experienced TV guidance
The television producers and crew are also students, working under the guidance of experienced production staff in RMIT's studios in Melbourne.
Pacific Media Centre director Professor David Robie praised The Junction initiative and said it was a welcome platform to showcase the work of the centre's postgraduate students in the Asia-Pacific region and to support the PMC's collaboration with the University of the South Pacific, especially on political reportage and climate change.
"It would be great to see some other New Zealand journalism schools also joining The Junction," he said.