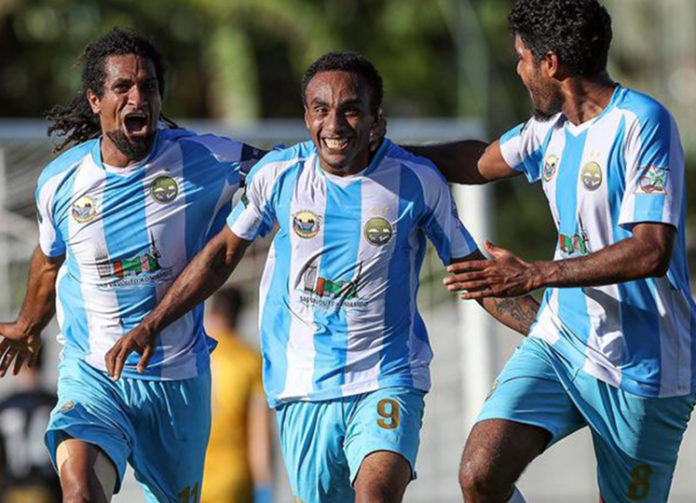 Pacific Media Centre Newsdesk
New Caledonian football teams Hienghène Sport and AS Magenta have ended New Zealand's dominance of the OFC Champions League with upset semi-final victories over Team Wellington and Auckland City on Sunday.
With an all-New Caledonia final next month, this will be the first season a non New Zealand team will win Oceania's premier football competition since Papua New Guinea's Hekari United in 2010.
In the opening match, defending champions Team Wellington started strong but failed to convert a number of chances, allowing Hienghène Sport to go 1-0 up then seal the victory with a stoppage time goal.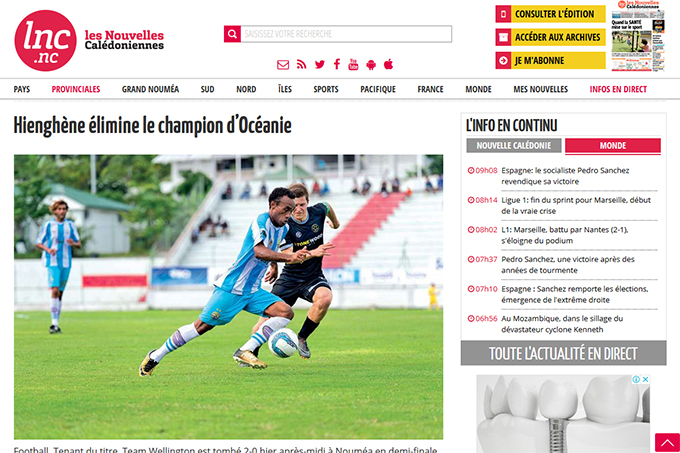 Hienghène coach Felix Tagawa said the historic result was "incredible", reports RNZ.
"It's for players, the administrators, our families. They're the ones who have helped drive this project, who created this club exactly for this reason, to live these beautiful performances," he said.
In the later game, nine time champions Auckland City took the lead shortly before keeper Enaut Zubikarai was sent off for handling the ball outside the area.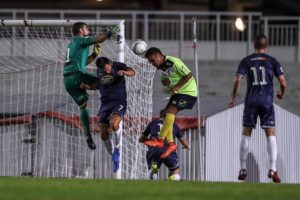 Magenta scored quickly afterward, then again in the 88th  minute, finishing the match with a 2-1 victory.
Based in Noumea, Magenta is one of the strongest teams in the New Caledonian Super League with 11 titles.
Hienghène Sport comes from the northern East Coast township of Hienghène. The mainly Kanak township is infamous for being near the site of the 1984 Hienghène massacre, in which 10 unarmed Kanak activists were brutally killed by mixed-race settlers as they drove home through the forest.
The final match of the OFC Champions League is scheduled for Sunday, May 12.