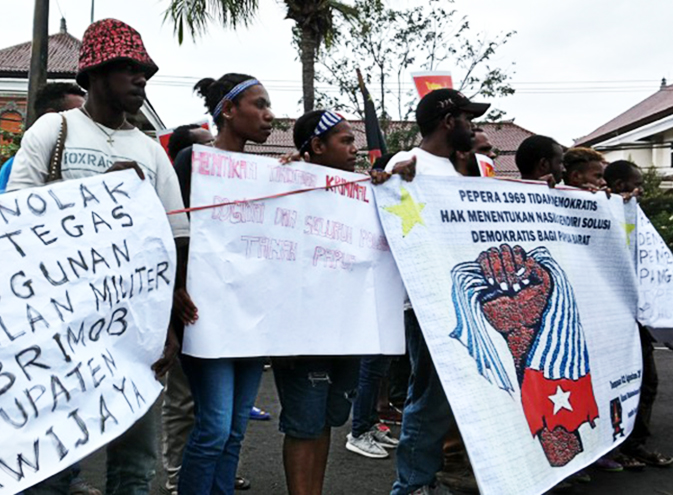 Pacific Media Centre Newsdesk
The United Liberation Movement for West Papua (ULMWP) has claimed a successful boycott of the Indonesian election on Wednesday, estimating that about 60 percent of voters have declined to cast their ballot.
While voting did not take place in many polling stations as the ballots had not been delivered, it is the boycott by voters that has reduced participation to record lows, says the ULMWP.
Benny Wenda, the London-based chair of the ULMWP, said:
"This is the first time in our history that 60 percent have boycotted the Indonesian elections in West Papua. It's a great achievement, and the second time that the West Papuan people have not joined the Indonesian presidential elections."
READ MORE: Indonesia's presidential rivals both declare election win
Wenda said the boycott was growing.
"More people boycotted this year's elections than the previous 2014 Indonesian elections," he said.
"There is growing confidence in West Papua that we will be an independent state.
"People around the world should hear the voice of the West Papuans in our call for self-determination.
"The West Papuan people have already voted – 1.8 million signed a petition to the United Nations for an international supervised vote for self-determination"
The call to boycott the Indonesian elections was made on March 26, 2019.
In a statement, the ULMWP also called for people to rally on April 5 for a referendum.
The date of the Rally for Referendum call – April 5 – marked the anniversary of the establishment of the Nieuw Guinea Raad (the West Papua National Parliament).
On April 5, 1961, the Netherlands and the international community formally recognised West Papua's right to self-determination and eventual statehood.