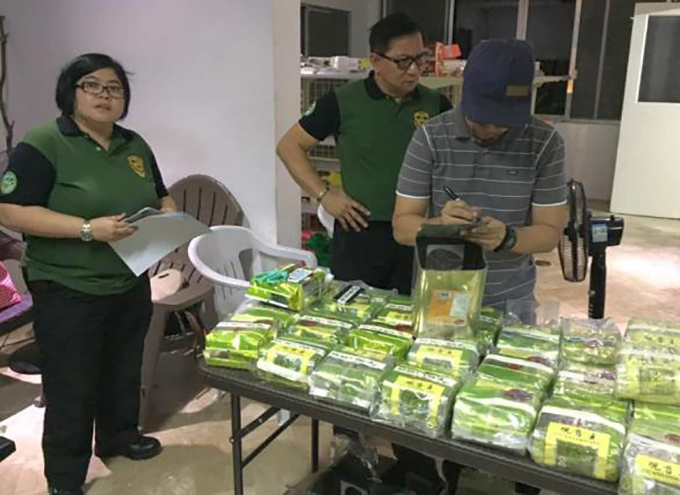 By Nestor Corrales in Manila
Despite the Philippine government's brutal war on drugs, President Rodrigo Duterte has admitted that the drug problem in the country has "worsened" and warned that the country might end up like Mexico controlled by drug cartels.
"Things have worsened. My policemen are at the brink of surrendering," he said in a speech during the campaign rally of the Partido Demokratiko Pilipino–Lakas ng Bayan (PDP-laban) in Cagayan de Oro.
"You can see the headlines — every day billions worth of drugs are entering the country. Look at the main screen and the crawler, the running news at the bottom. It's always about drugs, drugs, and drugs," he added.
READ MORE: Duterte's 'war on drugs' in the Philippines
The President cited the recent 1 billion pesos (NZ$28 million) worth of shabu seized by authorities, which he said could just be a diversion of drug traffickers in the country.
"Don't believe that it's one billion. The next day there will be another one-point-three billion. That's just an excuse. That's a bait," he said.
"Actually there are other billions coming in. The Philippines is contiguous, island for island. There are seven thousand islands. Just choose where you want to land," he added.
Duterte said the Philippines could end up like Mexico with the current drug situation.
"In the end, we will be like Mexico. We will be controlled by drug cartels. The Sinaloa has already entered the country and that is why drugs are being thrown in the Pacific. The same is happening in the West," he said.
Data from the Philippine Drug Enforcement Agency (PDEA) death count in the government's war on drugs was now at 5,104 since the President launched his brutal war on drugs in July 2016.
However, human rights organisations and campaigners for victims cite much higher death tolls ranging between 12,000 and 20,000.
Nestor Corrales reports for the Philippines Daily Inquirer.