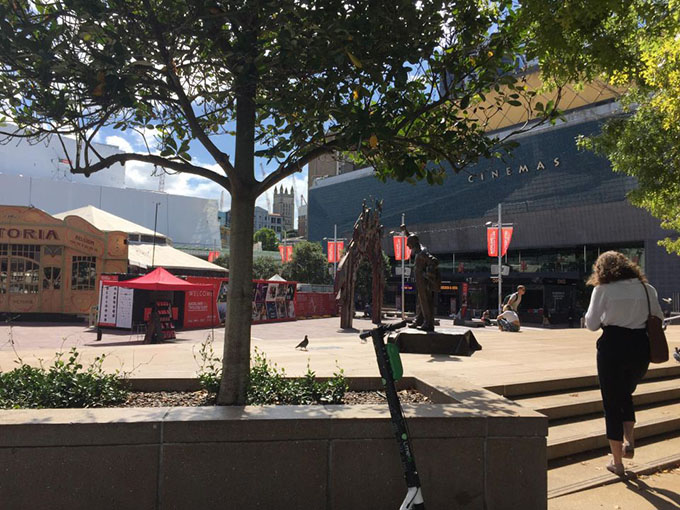 By Hannah Williams of Te Waha Nui
Students across New Zealand are striking today as part of a worldwide day of action over global warming and the issue of climate change.
The strikes are expected to bring tens of thousands of students to the streets across the globe from Europe, the United States, Australia and New Zealand.
Strikes in more then 20 towns and cities around New Zealand are planned, ranging from Russell in the north to Nelson in the south.
READ MORE: Amnesty welcomes school climate strikes, warns 'truant' governments
The Auckland strike will begin midday in Aotea Square, with musical performances and guest speakers coming out to discuss any and all environmental issues.
The demands of the School Strike 4 Climate NZ include passing a proposed Zero Carbon Act and ceasing all exploration and extraction of fossil fuels immediately.
Auckland University of Technology communications student Millie Hinchliffe said the strike was a good thing because it showed the younger generation was more aware of these environmental issues being seen through social media.
"People have become more aware of what's going on … before the internet, people were aware but not as aware as to how bad the impact was but now you're able to see it," she said.
PM backs students
Prime Minister Jacinda Ardern met with climate protesting students at Wellington College this week, saying it was vital that civic leaders listened to the concerns of the next generation.
"Students around the world are calling politicians to action – we have a responsibility to listen to them and respond," she said.
Opposition leader Simon Bridges told The AM Show it was an important issue and he would not begrudge students taking a day off school to protest lack of action on climate change. However he was unsure whether the ends justify the means.
More than 1500 teachers and academics have thrown their support behind the strike by signing the Academics, Teachers and Researchers in Solidarity with School Strike 4 Climate Aotearoa New Zealand.
An academic who signed the above letter, senior researcher at Victoria University Dr Judy Lawrence, believes it is important for the younger generation to be involved, because it is their future that will be affected the most.
"The government makes decisions which will affect future generations and especially for those who cannot vote. So you are directly affected but have no voice. You will inherit the harm done by policy delay.
"Hope won't do it. You want action."
The movement started after 15-year-old Swedish climate activist Greta Thunberg sat outside the Swedish Parliament building in Stockholm until the September election.
Her protest saw thousands rally behind her with strikes happening across Germany, Switzerland and England.
Te Waha Nui is AUT University's training online publication and newspaper, publishing the work of journalism students on the Bachelor of Communication Studies and Postgraduate Diploma in Communication Studies programmes.