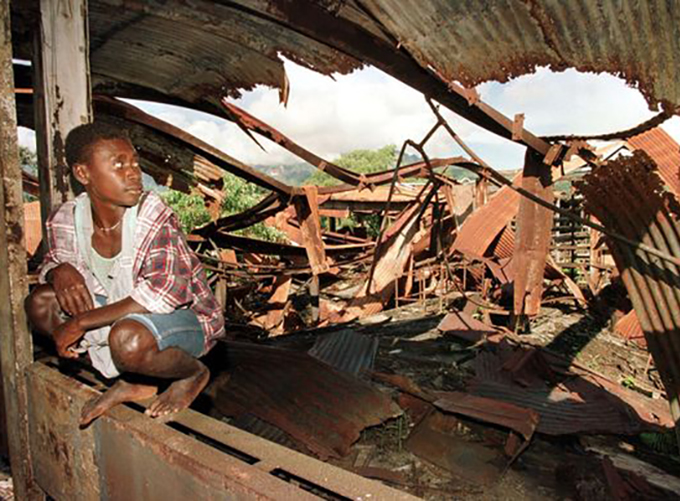 Pacific Media Centre Newsdesk
A highly controversial proposal by an unknown and newly registered company, Caballus Mining, is attempting to grab a monopoly over all large scale mines in Bougainville, reports PNG Mine Watch.
It is alleged that the Caballus plan is to override the fundamental principle of the Bougainville Mining Act – Customary Landowner ownership of the minerals in Bougainville and confer ownership on a McGlinn entity, Bougainville Advance Mining (BAM).
"Are Caballus the next rogue that is trying to take advantage of us, the customary owners and steal our minerals?" asked Philip Miriori, chairman of the Special Mining Lease Osikaiyang Landowners Association (SMLOLA).
READ MORE: Bougainville mining plan faces outrage
Miriori claimed Caballus had no relevant mine development experience.
"Caballus has no assets, and yet is demanding a monopoly on all major large scale mining projects in Bougainville.
"They are demanding an initial 40 percent interest, which will increase further over time, without any upfront cash and only a shallow promise of future money if he is granted those rights first."
Miriori said that when Caballus was presented to representatives of SMLOLA earlier last year, they were officially rejected in writing.
Clear position
"This is where it gets confusing as despite that clear position from the owners of the minerals at Panguna, Caballus is now demanding that the most fundamental principle of the Bougainville Mining Act (BMA) – customary ownership will now be stripped from the BMA."
SMLOLA special adviser Lawrence Daveona said that by avoiding all the protection afforded to them under the BMA, which is fundamental to the Peace Agreement and the Bougainville constitution – "in fact the very grant of autonomy", they would be stripped of their rights.
"The central tenant of our Peace Agreement is good governance.
"We will fight this to the end and hope our ABG will step in first and protect all customary owners in Bougainville."
Miriori said it appeared some people were trying to take advantage of a severe funding crisis which their government faced in the lead up to the referendum on Bougainville this year. They were promising money but only if they were first given the keys to every large scale mine in Bougainville with zero up-front investment – "unbelievable".
"Whoever puts up the money will ultimately control BAM, and all of Bougainville's mines."