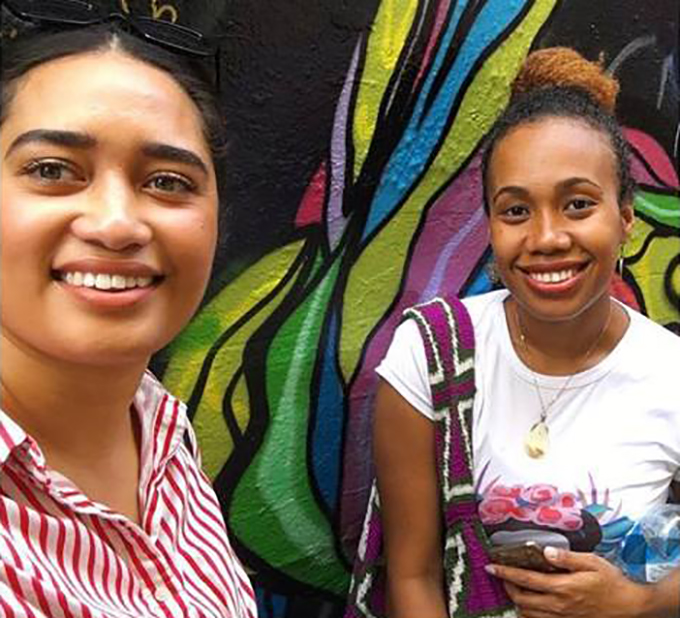 By Pauline Mago-King
Seventeen women journalists from the Asia-Pacific region gathered in the Victorian capital of Melbourne this week to work on an empowerment strategy for reporting on gender-based violence against women.
Organised by the Canadian-based Centre for Women's Global Leadership (CWGL), the workshop on gender-based violence against women (GBVAW) at Monash University was a key step toward ensuring better collaboration with the media.
The media plays a vital role in influencing the attitudes toward gender-based violence, especially in environments where the development of women and girls is overlooked.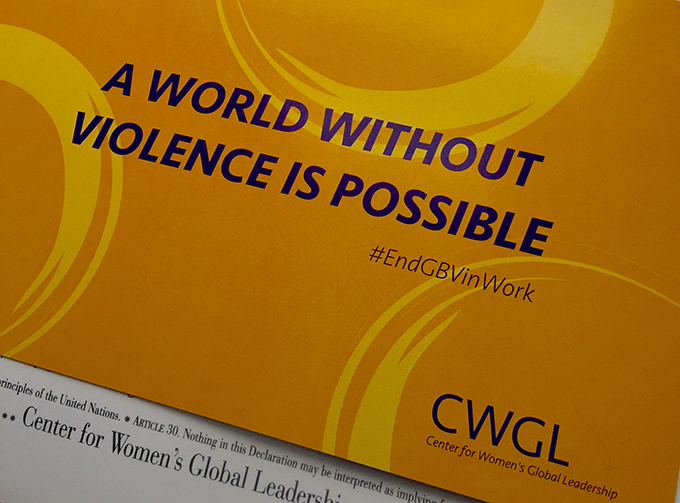 Within the Asia-Pacific region, a common thread is the vulnerability of women and girls in the face of gender inequality and sociocultural norms identified by the United Nations Fund for Population Activities (UNFPA).
From Papua New Guinea to the Philippines, putting gender-based violence into context remains a challenge in terms of recognising women's rights as human rights.
The Rutgers University-based centre has been instrumental in raising awareness of the issue through its 16 Days of Activism Against Gender-Based Violence Campaign.
It has recognised the need for journalists in different spaces to be well informed and equipped on covering the issue.
Support needed
The centre says journalists need support when it comes to reporting challenges such as data, resources and logistics, newsroom culture, and state accountability.
Throughout the two-day workshop, journalists shared their experiences in reporting gender-based violence against women and highlighted the gaps that could be filled in their countries.
News framing of survivors was stressed as essential toward changing a culture of victim-blaming.
Women journalists themselves are vulnerable when covering stories on gender-based violence.
Although strategies on improving gender-based violence coverage are still a work in progress, the centre's workshop provided a needed forum for Asia-Pacific journalists.
Papua New Guinean television journalist Quintina Naime found suggestions in the workshop about improving reporting on gender-based violence especially helpful.
Passionate reporting
"Coming from a country with diverse cultures and where domestic violence has become a norm, I'm privileged to have met other influential female journalists who are passionate about reporting on gender-based violence issues affecting the most vulnerable in society," she says.
"I'm encouraged that my contribution will contribute to the professional development and networking opportunities of journalists reporting on the issues. I'm privileged to have represented Papua New Guinea and PNGTV."
Other countries represented in the consultation were Australia, Fiji, Indonesia, New Zealand, Philippines and Samoa.
The centre will continue to convene with journalists from other regions to improve reporting of gender-based violence against women and to hopefully change attitudes.
The centre has already hosted workshops in the South Asia and Middle East regions.
It is hoped that the dialogue emerging from all these workshops will help develop a tool or guideline that will assist journalists in tackling the issues.
Pauline Mago-King is a masters student at Auckland University of Technology's Pacific Media Centre researching gender-based violence issues in Papua New Guinea. She was a participant in the gender-based violence against women workshop.